Transcend Internal SATA III 6Gb/s 2.5" SSD ( SSD230S )
Rs.5,990.00
Regular price
Rs.6,200.00
New era. New performance
2.5" SSDs
SATA III 6Gb/s SSD230S
With DRAM Cache
Transcend's SATA III 6Gb/s SSD230S uses the latest 3D NAND technology that features vertical, stacked expansion of storage cells. By using high-quality flash memory and enhanced firmware algorithms, the SSD230S delivers greater performance and reliability.
3D expansion to break through limits
Unlike planar NAND memory, 3D NAND flash features memory cells stacked vertically in multiple layers. 3D NAND overcomes the density limitations of 2D planar NAND and delivers a higher level of performance and endurance.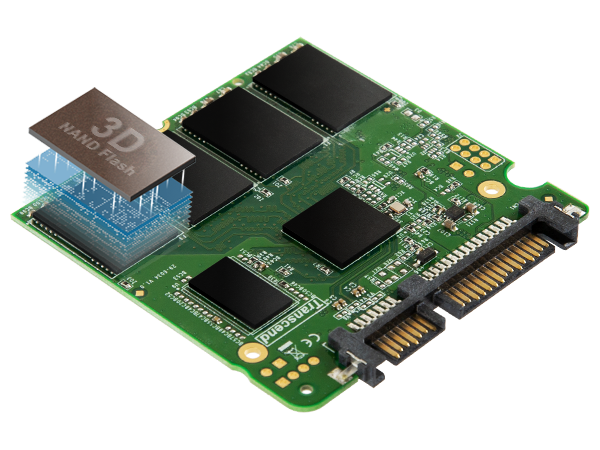 Performance boost for everyday computing
Taking full advantage of the SATA III 6Gb/s interface and built-in SLC caching technology, Transcend's SSD230S achieves exceptional transfer speeds of up to 560MB/s read and 520MB/s write.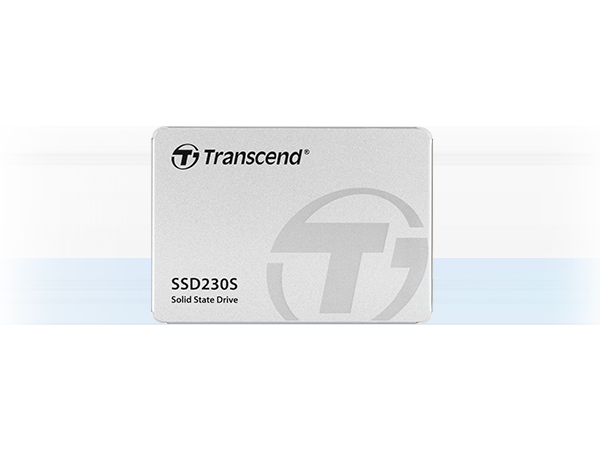 Guaranteed endurance and reliability
Transcend's SSD230S offers great Terabytes Written (TBW) values (up to 1,120 TB) indicating the total amount of data you can write into the drive over its lifetime.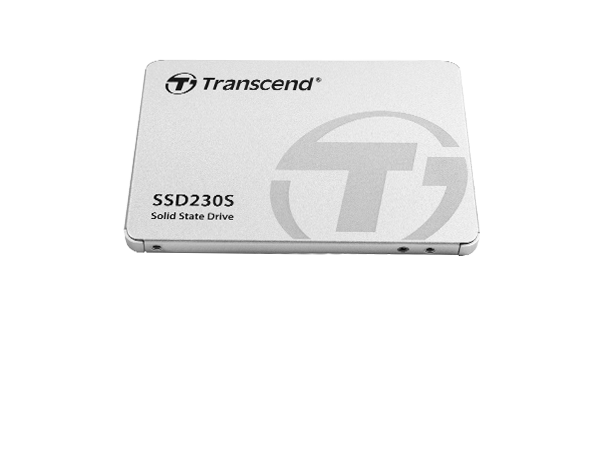 RAID engine and LDPC coding
Detects and corrects transfer errors to prevent data corruption in TLC-based SSD products
Garbage Collection
Relocates existing data to release memory blocks
Wear-leveling
Distributes data evenly across memory cells to prolong SSD's lifespan
DevSleep
Intelligently shuts down SATA interface when not in use to prolong device's battery life
DDR3 DRAM cache
Stores a temporary copy of the most active data to shorten access times
A better choice than HDD
Solid-state drives dominate the market for PC upgrades because they are faster and lighter than hard disk drives. SSDs also feature less power, create less noise when in operation, and are more shock resistant than traditional hard drives.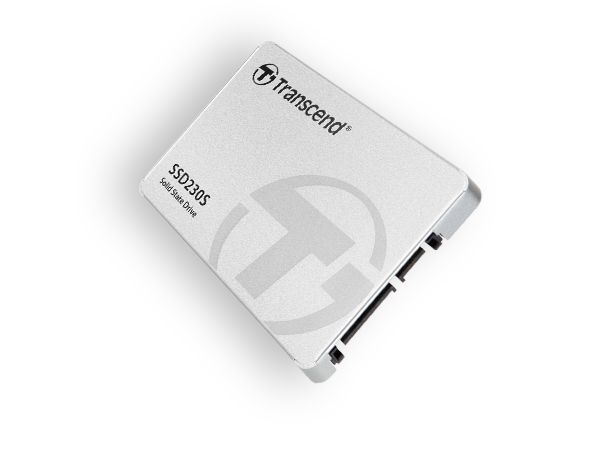 SSD Scope software
Transcend SSD Scope is advanced, user-friendly software that makes it easy to ensure your Transcend SSD remains healthy and continues to run fast and error-free by determining the condition and optimizing the performance of your drive.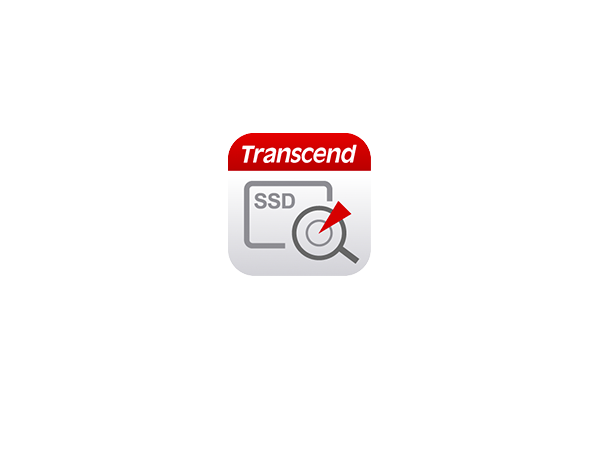 Specifications:
Dimensions:

 

100 mm x 69.85 mm x 6.8 mm (3.94" x 2.75" x 0.28")

Weight:

Flash Type:

Sequential Read/Write:

2 TBup to 560/520 MB/s
1 TBup to 560/500 MB/s
512 GBup to 560/500 MB/s
256 GBup to 530/400 MB/s
128 GBup to 560/380 MB/s

Terabytes Written (TBW):

2 TB1,120 TBW
1 TB560 TBW
512 GB280 TBW
256 GB140 TBW
128 GB70 TBW

Drive Writes Per Day (DWPD):

Mean Time Between Failures (MTBF):

Warranty:
What's in the Box?

Transcend Internal SATA III 6Gb/s 2.5" SSD
GENUINE PRODUCT GUARANTEED
We assure you that all our products are 100% Authentic, Original & Brand New .We do not sell Fakes, Replicas or Refurbished products in any circumstance. We believe in "Better not to sell other than Originals."
We can share picture of the product too for your satisfaction, feel free to contact us at 0307 1119197 or email us at info@alhamdtech.pk
 7 DAYS RETURN POLICY
In case the product delivered to you has some defect or issue then you can return it within 7 days and we will happily accept it but it should be
The parcel contains its original product packaging, manufacturer's containers, documentation, warranty cards, manuals, and all accessories that came in or attached to the product when ordered.
Undamaged, unused and in the condition in which it was received.
Product & packing should not be defaced or marked in any way, shape, or form.
If you would like any further clarification about our return policy please check our footer menu.
FAST SHIPPING
We have stock of our products & we will ship it within 24 hours in secure packing.
CUSTOMER SATISFACTION
We will try our level best to satisfy you with our services as we need you to buy again from us.