Mi 2k Security Camera 360 Global
Rs.9,900.00
Regular price
Rs.10,500.00
Mi 360° Home Security Camera 2K
With super clear 2K image quality and upgraded AI
3 megapixel|F1.4 large aperture|Full colour in low-light|AI human detection
2K ultra-clear HD*, fully upgraded image quality
The Mi 360° Home Security Camera 2K uses ultra-clear HD technology to capture more detailed images. Enjoy an improved visual experience with fully upgraded 2K ultra-clear HD technology.True clarity in every frame.* Standard HD resolution: 1920 × 1080=1080p (2 megapixel); Upgraded ultra-clear HD resolution: 2304 × 1296=1296p (3 megapixel)
F1.4 large aperture for clear picture even under low-light conditions
The F1.4 large aperture lens lets significantly more light enter, capturing detailed images even in low-light conditions.
Upgraded 6P lens for a higher-quality display
The fully upgraded lens effectively reduces light refraction for clearer, more detailed images.
Enhanced infrared night vision for clear images even in low-light
The 940-nm infrared light with no visible red glow leaves you and your family to sleep undisturbed; features a high-sensitivity image sensor,
and displays colour video even under low-light conditions.
VS
Display camera video output on your device
Simply ask your Mi Smart Clock to show real-time video output from your camera*.
The AI human detection effectively filters false alarms
With a combination of deep-learning applications, as well as algorithm and network optimization, AI effectively filters false alarms for improved accuracy.
360° pan-tilt-zoom panoramic view for all-round monitoring with no blind spots
Features a dual-axis pan-tilt-zoom motor, with a 360° horizontal viewing angle and 108° vertical viewing angle.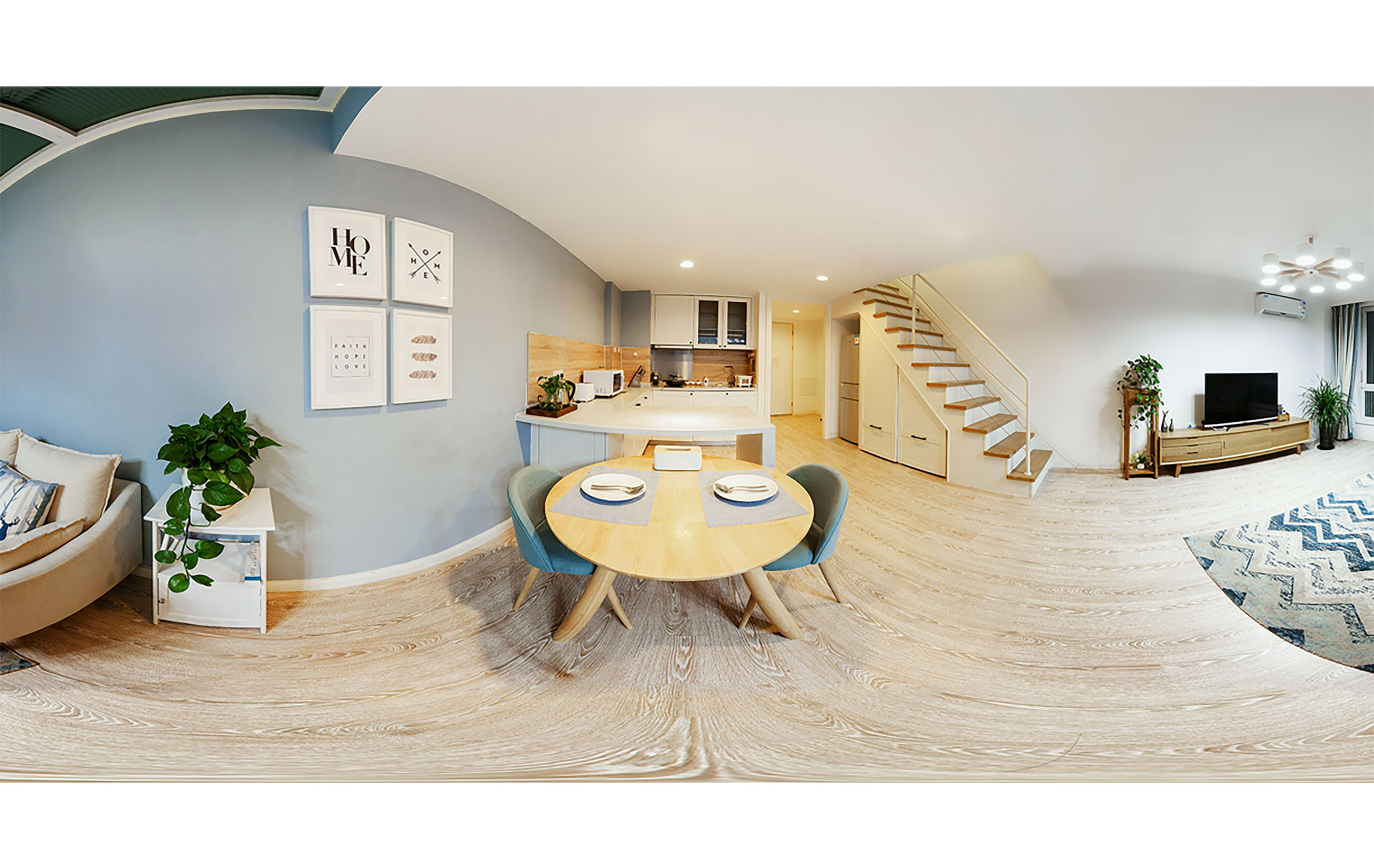 Two-way voice calls in real time, so you can "visit home" whenever you like
Supports two-way real-time voice calling that feels like a face-to-face conversation, so you can chat intimately with your loved ones no matter where you are.
Seamless viewing that saves storage space
New-generation H.265 video encoding technology enables seamless viewing under normal network conditions, saves bandwidth, and provides a clear and detailed picture. H.265 videos require only 50% of the storage space required for traditional H.264 videos at the same pixel and data rate, allowing you to save half the storage space.
Three storage methods for increased securitySupports three storage methods, a local Micro SD card, NAS devices and the cloud, so you can back up your data with peace of mind.
Local Micro SD card* Up to 32 GB of storage
Network-attached storage Historical video back-ups from the Micro SD card.
Free 7-Day Rolling Cloud Storage of Motion-Triggered Video Clips*
Supports remote viewing on multiple devices and 16× speed playback
Supports remote viewing on multiple devices* including smartphones and tablets. 1×/4×/16× speed playback via the Mi Home/Xiaomi Home app for video history stored on the Micro SD card. Save time and effort with quick and easy browsing.
BSI Kitemark™ certified* The data security you can trust
Fully encrypted to protect your privacy
Fully encrypted data transmission
AES-128 encryption via the cloud
Customisable sleep times
Supports standard and inverted mounting, with 180° screen rotation
Includes screw-in base accessories for easy installation*. For inverted mounting, rotate the screen in camera settings to display the picture normally.
Specifications

Product name

Mi 360° Home Security Camera 2K

Product net weight

Product model no.

Power input

Working

Resolution

Lens angle

Product dimensions


Video encoding

Compatible with

Android 4.4 or iOS 9.0 and above

Storage

Micro SD card (up to 32 GB supported)

Wireless connection

Wi-Fi IEEE 802.11b/g/n 2.4GHz

What's in the Box?

Mi 360° Home Security Camera 2K

User Manual

Power cable

Wall mount accessories package
GENUINE PRODUCT GUARANTEED
We assure you that all our products are 100% Authentic, Original & Brand New .We do not sell Fakes, Replicas or Refurbished products in any circumstance. We believe in "Better not to sell other than Originals."
We can share picture of the product too for your satisfaction, feel free to contact us at 0307 1119197 or email us at info@alhamdtech.pk
 7 DAYS RETURN POLICY
In case the product delivered to you has some defect or issue then you can return it within 7 days and we will happily accept it but it should be
The parcel contains its original product packaging, manufacturer's containers, documentation, warranty cards, manuals, and all accessories that came in or attached to the product when ordered.
Undamaged, unused and in the condition in which it was received
Product should not be defaced or marked in any way, shape, or form.
If you would like any further clarification about our return policy please check our footer menu.
FAST SHIPPING
We have stock of our products & we will ship it within 24 hours in secure packing.
CUSTOMER SATISFACTION
We will try our level best to satisfy you with our services because we need you to buy again from us.