Logitech MX Master 3 for Mac Wireless Mouse
Rs.32,500.00
Regular price
Rs.33,000.00
MASTERED FOR MAC
Get more out of your Mac with MX Master 3 for Mac – designed to work seamlessly on your Mac and iPad.
1
Finished in Space Gray, MX Master 3 for Mac is our fastest, most precise, and most comfortable tool for digital creators.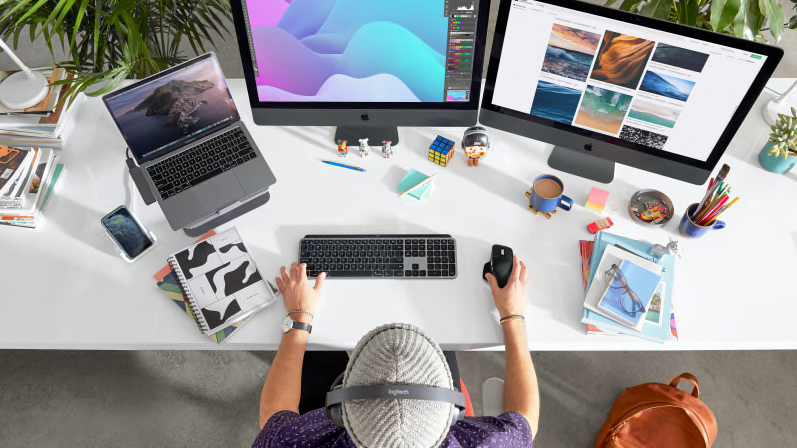 SCROLL 1,000 LINES IN 1 SECOND
We reinvented the wheel. All-new MagSpeed™ Electromagnetic scrolling is precise enough to stop on the right detail every time and quick enough to scroll 1,000 lines in a second. Oh, and it's nearly silent.

The wheel's machined steel gives it a premium tactility and enough weight to offer a dynamic inertia you feel – but don't hear.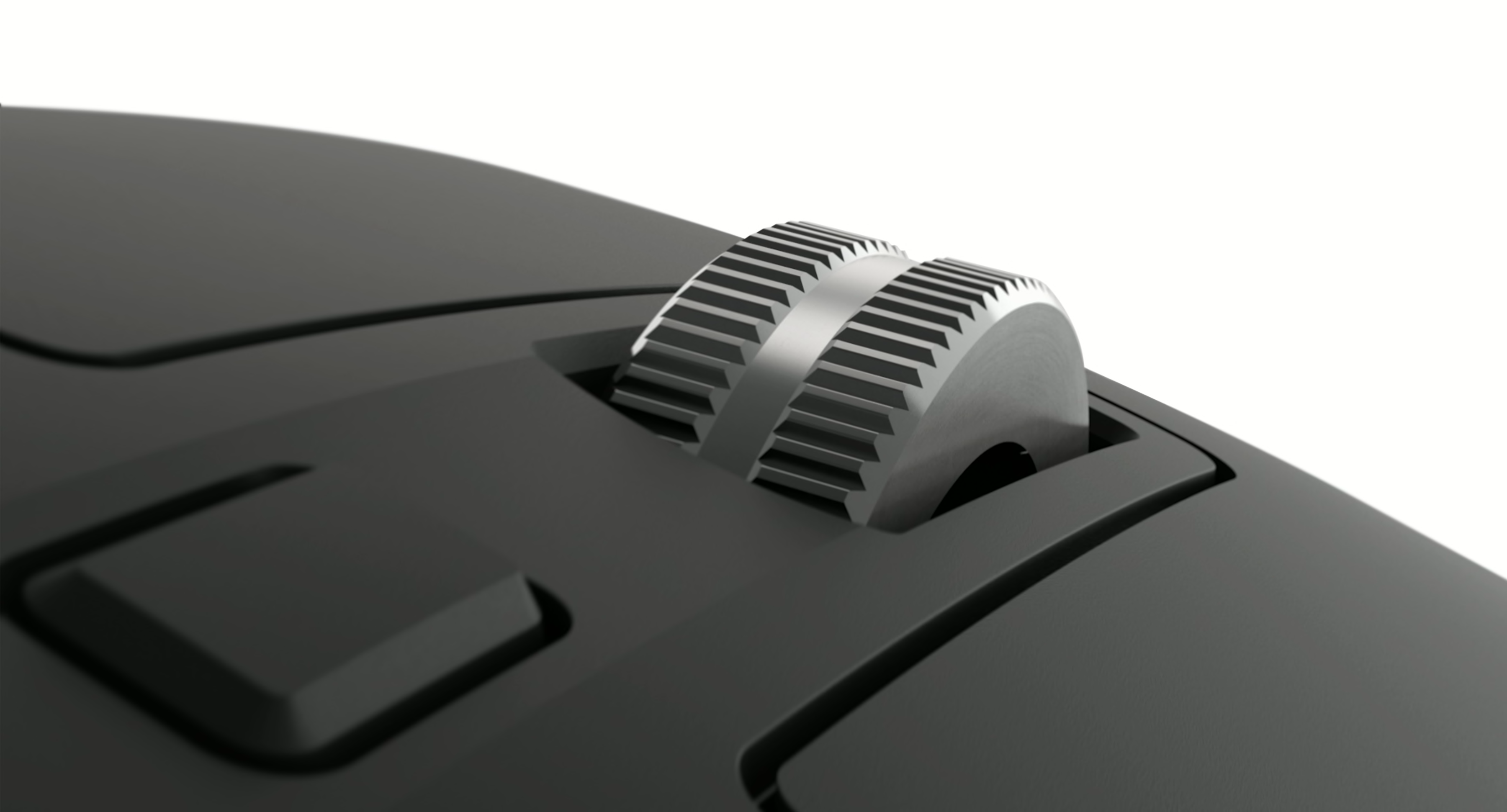 CRAFTED FORM MEETS INTUITIVE CONTROL
Work comfortably with a form crafted for the shape of your hand. Create, make, and do more intuitively with ideally-placed back/forward and gesture buttons – and a new thumb wheel.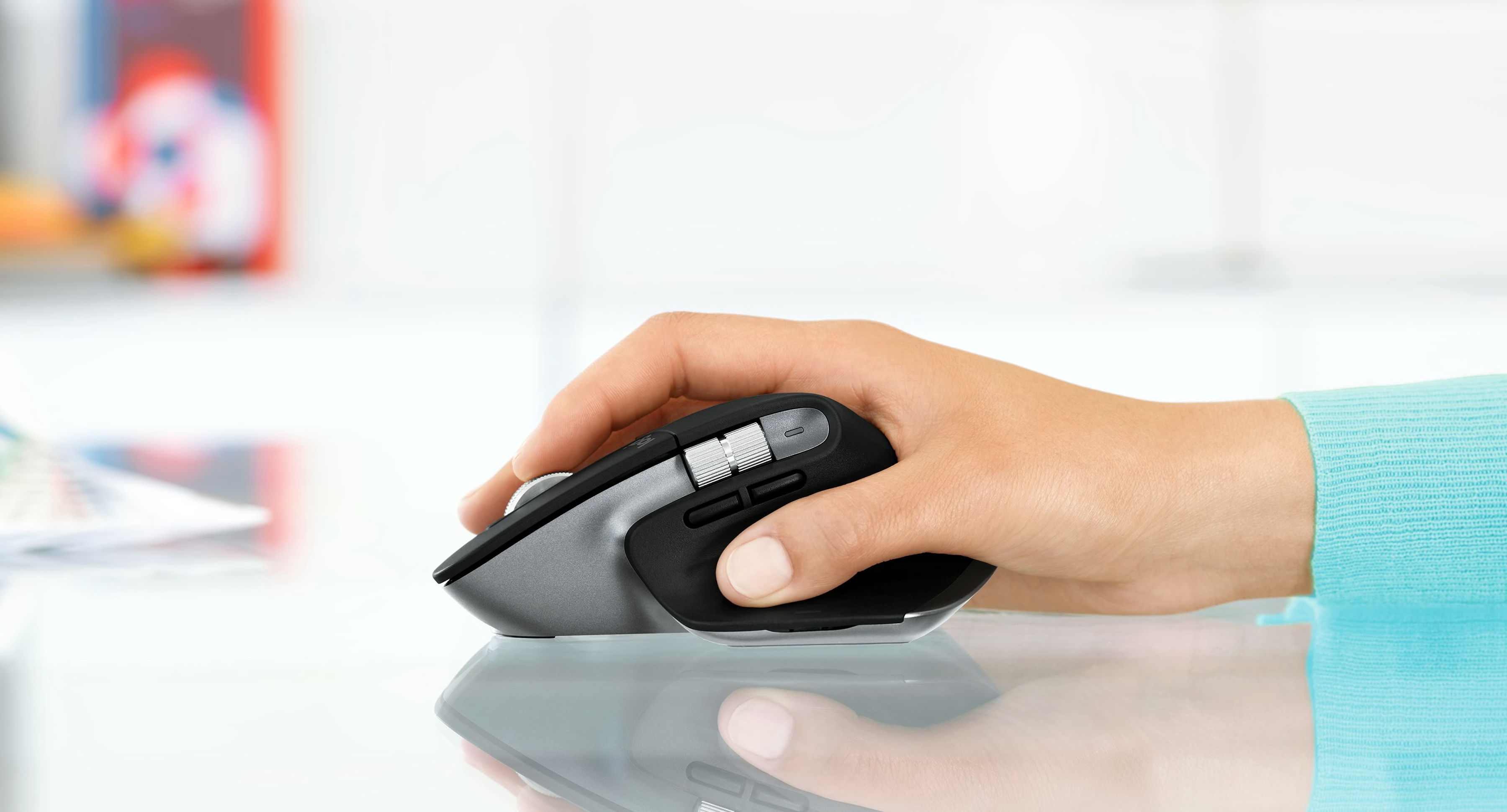 macOS

 AND APP-SPECIFIC CUSTOMIZATIONS
Customize MX Master 3 for Mac for your specific creative workflow.
MX Master 3 is fully customizable in macOS and virtually every app you use – and you'll work faster with predefined customizations optimized for your favorite apps4Requires Logi Options+ software, available for macOS and Windows. - Adobe Photoshop®, Adobe Premiere Pro, Final Cut Pro, Google Chrome™, Safari, Zoom®, Microsoft Teams®, Word®, Excel®, PowerPoint®, and Edge.
MULTIPLE COMPUTERS, ONE FLOW
Seamlessly control multiple computers with your Flow-enabled MX Master 3 for Mac by simply moving your cursor to the edge of the screen. Your MX Master 3 for Mac flows with you, even between Windows® and macOS operating systems.
Effortlessly transfer text, images, and files between computers – just copy on one and paste to the other5Requires Logi Options+ software, available for macOS and Windows..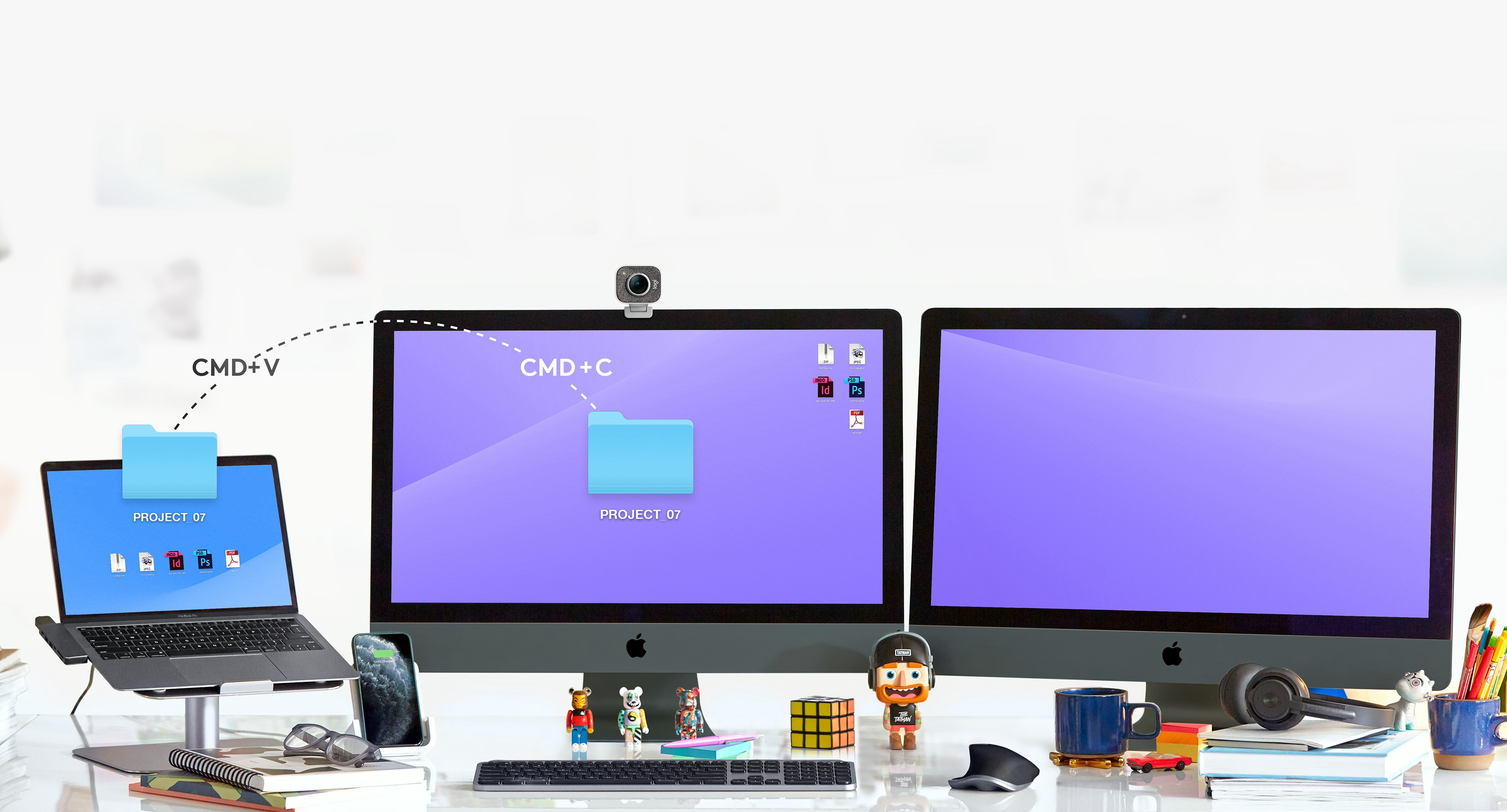 REMARKABLE PRECISION – ON VIRTUALLY ANY SURFACE
MX Master 3 for Mac is our fastest and most precise experience ever – so you hit the right pixel everytime. Logitech Darkfield Tracking allows you to track on virtually any surface – even glass – with best-in-class 4000 DPI precision.64 mm minimum glass thickness
4000 DPI
SENSOR RESOLUTION