XP-PEN Deco 02 Digital Graphics Drawing Tablet 8K
Rs.23,500.00
Regular price
Rs.24,000.00
Overview
XP-PEN Deco 02 drawing tablet has a sleek newly designed silver roller with hollow mirror plating. The Roller Wheel is designed to streamline your workflow and operate non-intrusively through its silent dial roll. Roll the dial on both sides to make your adjustments and navigate around your workspace effortlessly

XP-PEN new advanced P06 passive pen was made for a traditional pencil-like feel! Specially designed for the Deco 02, it delivers a fashionable and technical sense. Comfortable grip and high efficiency! A unique hexagonal design, non-slip & tack-free flexible glue grip, partial transparent pen tip, and an eraser at the end

Deco 02 graphic tablet capable of reaching 8192 levels of pen pressure sensitivity! Accelerate your every stroke for fast and fluid performance. Report rate Max 266 RPS, making lines flow smoother and work faster, and the Deco 02 comes fully bonded with drawing film, making it durable to use. Deco 02 is only 9mm thick for easy portability

Deco 02 drawing pen tablet features in six-round, customizable shortcut keys that fit easily to your finger tip for creating a highly ergonomic and convenient work platform. 10 x 5.63-inch working area, offering you enough space to draw and create with ease. Designed for both right and left-hand users, now you can set it to left hand or right hand mode through easy access

XP-PEN driver supports Windows 10/8/7, Mac OS versions 10.10 and above. Also compatible with Photoshop, SAI, Illustrator, Clip Studio, and more. Register your XP-PEN tablet on XP-PEN Web to receive an ExplainEverything or ArtRage Lite program. Deco02 drawing tablet suitable for Drawing, Image Editing, Industrial Design, Game, Cartoon Design, Sketching, Signature, Online Education, and Play Games. XP-PEN provides a one-year warranty and lifetime technical support for all our drawing tablets
Deco 02
Taking Your Creativity Further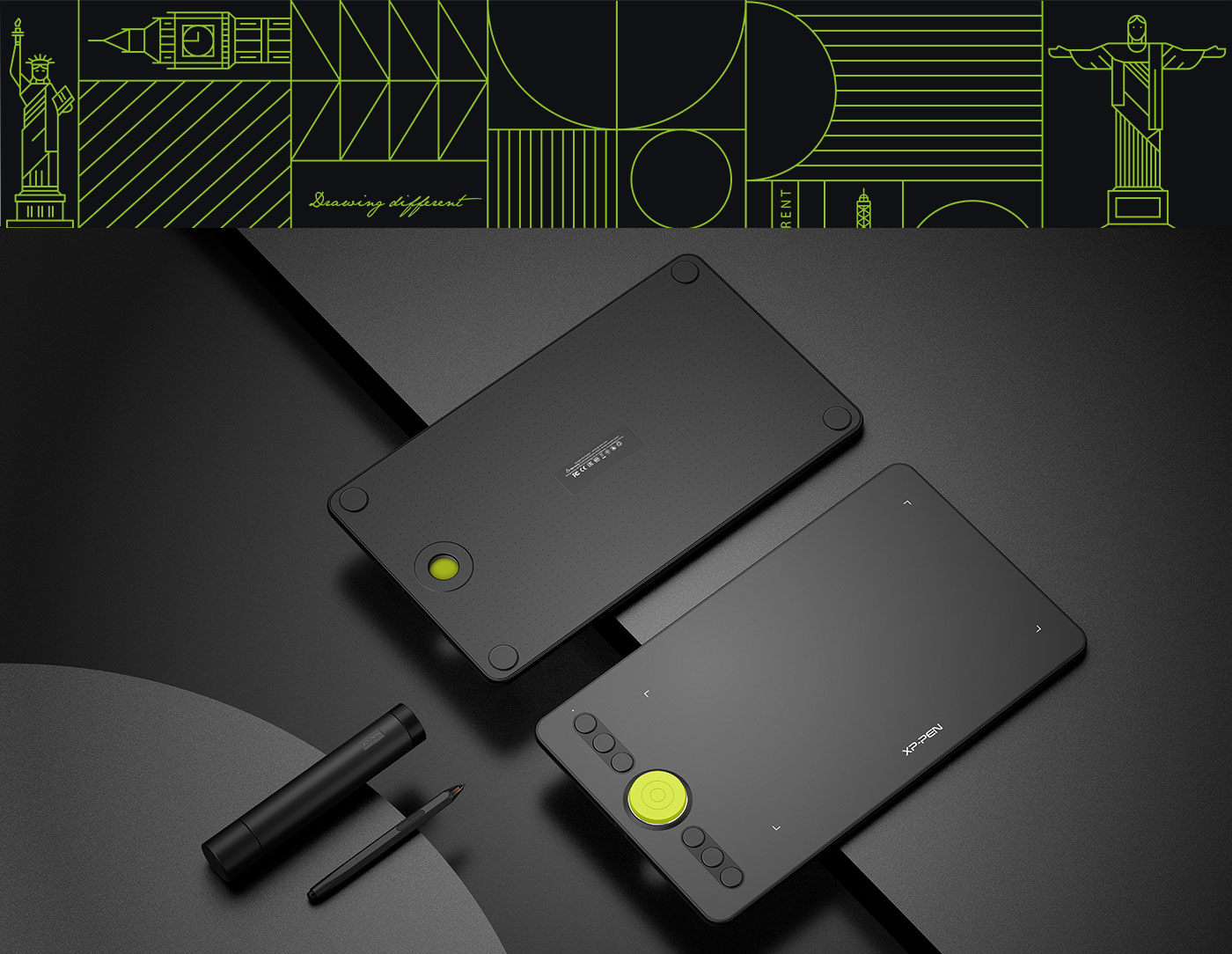 Spark your creativity!
A sleek newly designed silver roller with hollow mirror plating is conveniently placed in the lateral center of the tablet making the roller easily accessible for left and right-handed users. The Roller Wheel is designed to streamline your workflow and operate non-intrusively through its silent dial roll. Roll the dial on both sides to make your adjustments and navigate around your workspace effortlessly.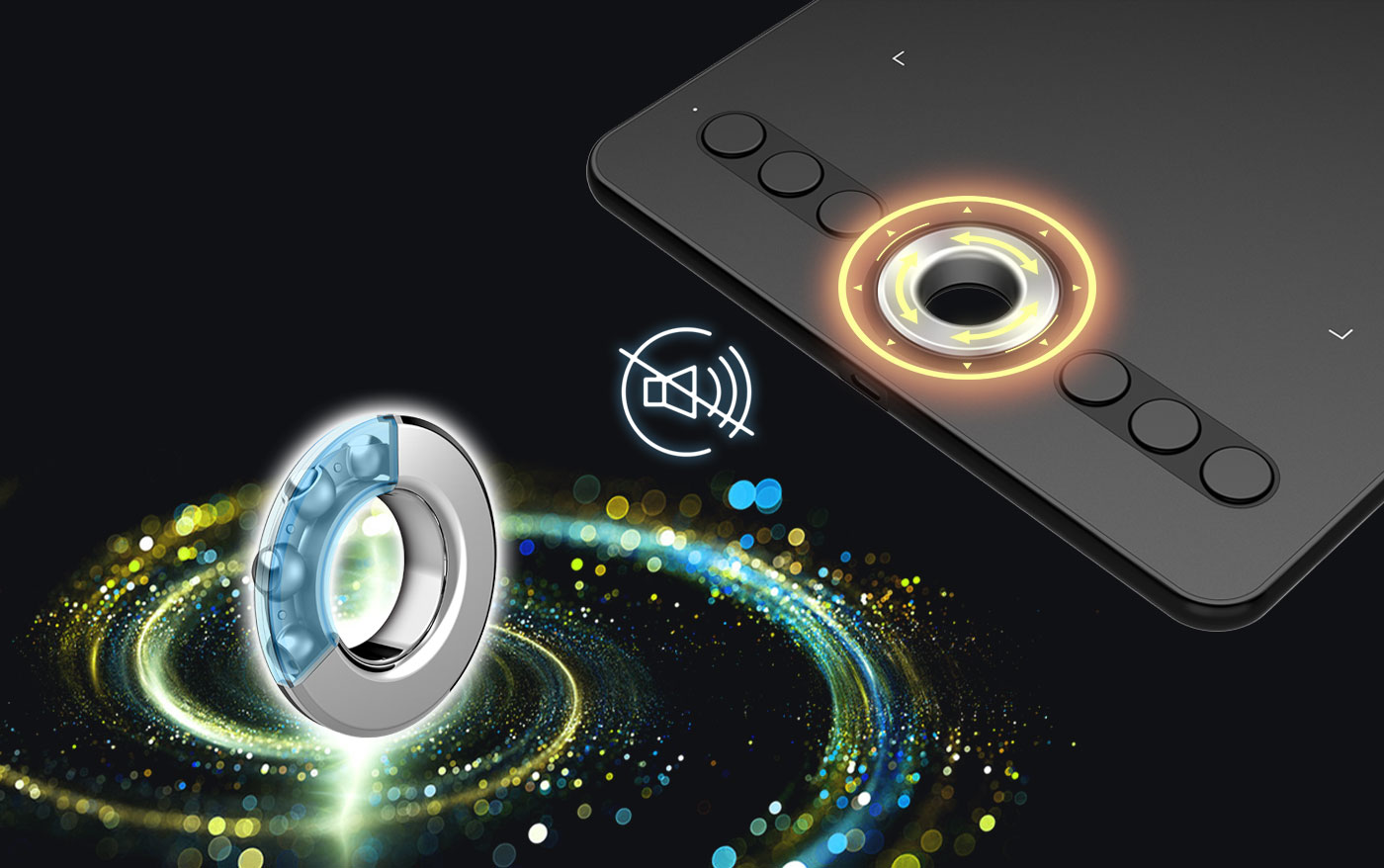 A touch of personality
The roller wheel comes with a green stopper as your little personal touch to make the tablet feel truly yours. Remove the stopper to hang up your Deco 02 through the silver hollow ring. Save storage space while your Deco is nestled safely on a hook.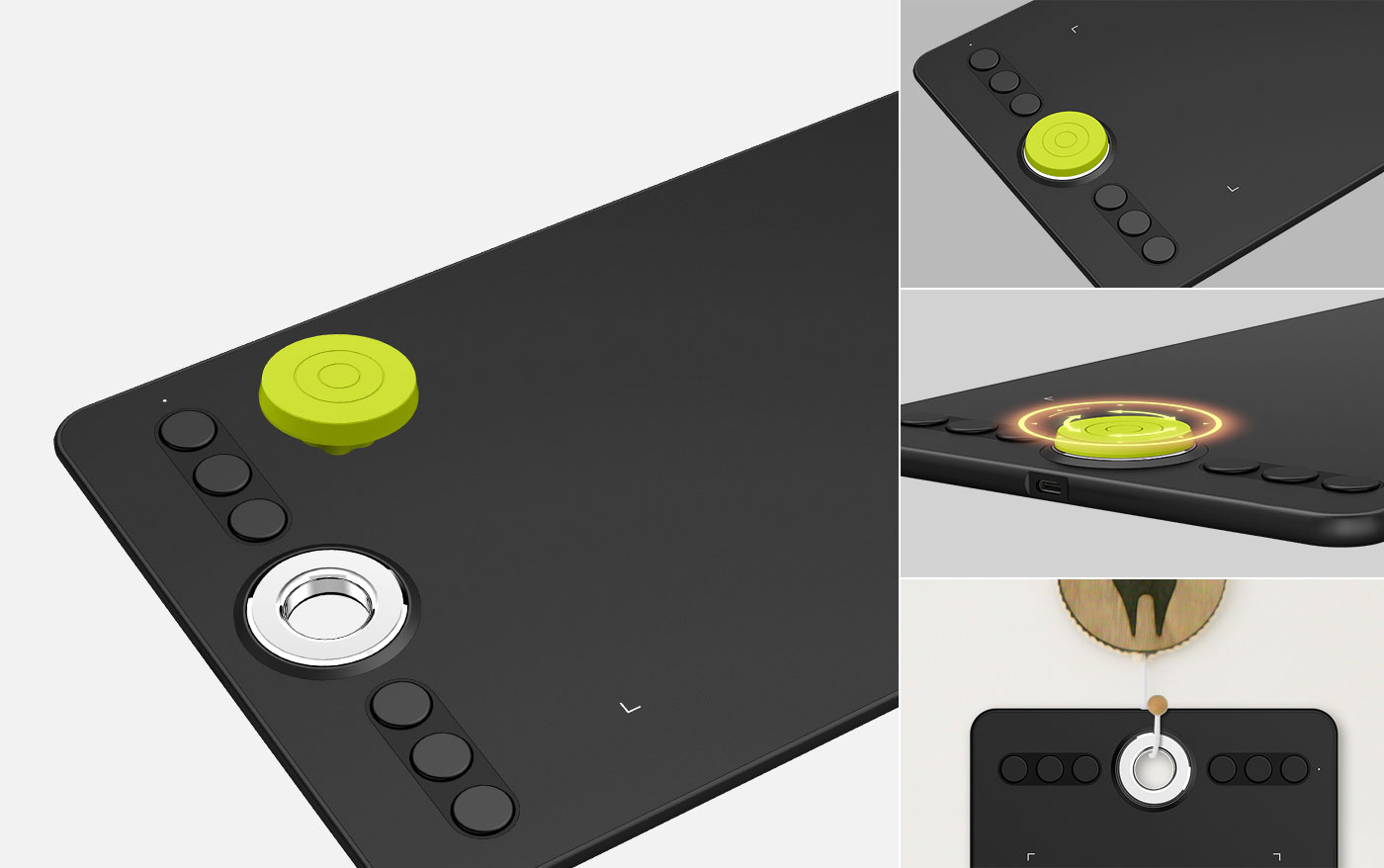 Advanced P06 passive pen for a traditional pencil-like feel!
XP-Pen latest battery-free P06 stylus pen specially designed for the Deco 02! Featuring a unique hexagonal design, non-slip & tack-free flexible glue grip, partial transparent pen tip, and an eraser at the end! Delivering technical sense, high efficiency, with a fashionable and comfortable grip!
Note: The digital eraser is only compatible with some major software, please refer to the "Specification" part for more information.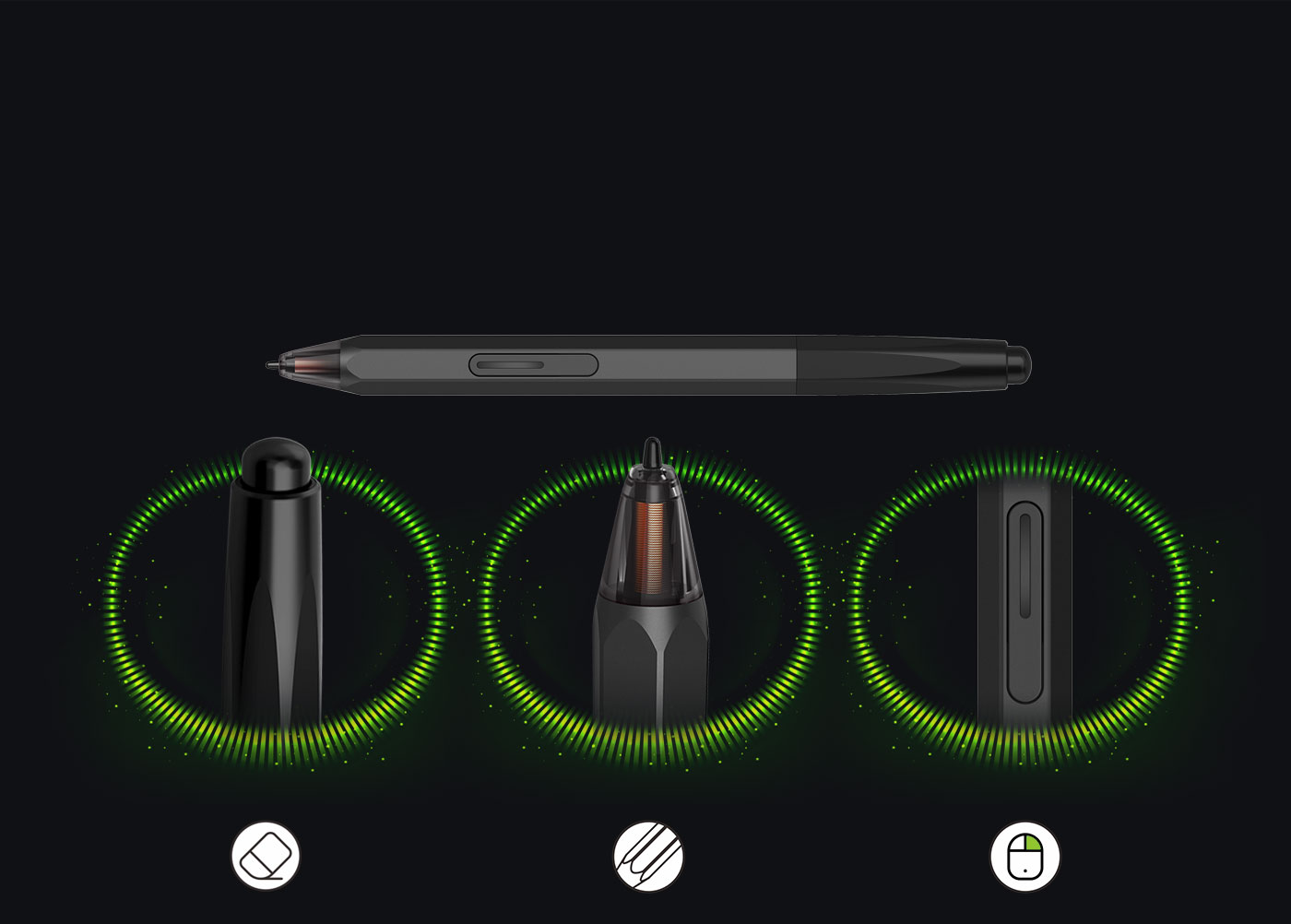 Take your artwork to the next level
Reaching 8192 levels of pen pressure sensitivity to accelerate your every stroke for fast and fluid performance.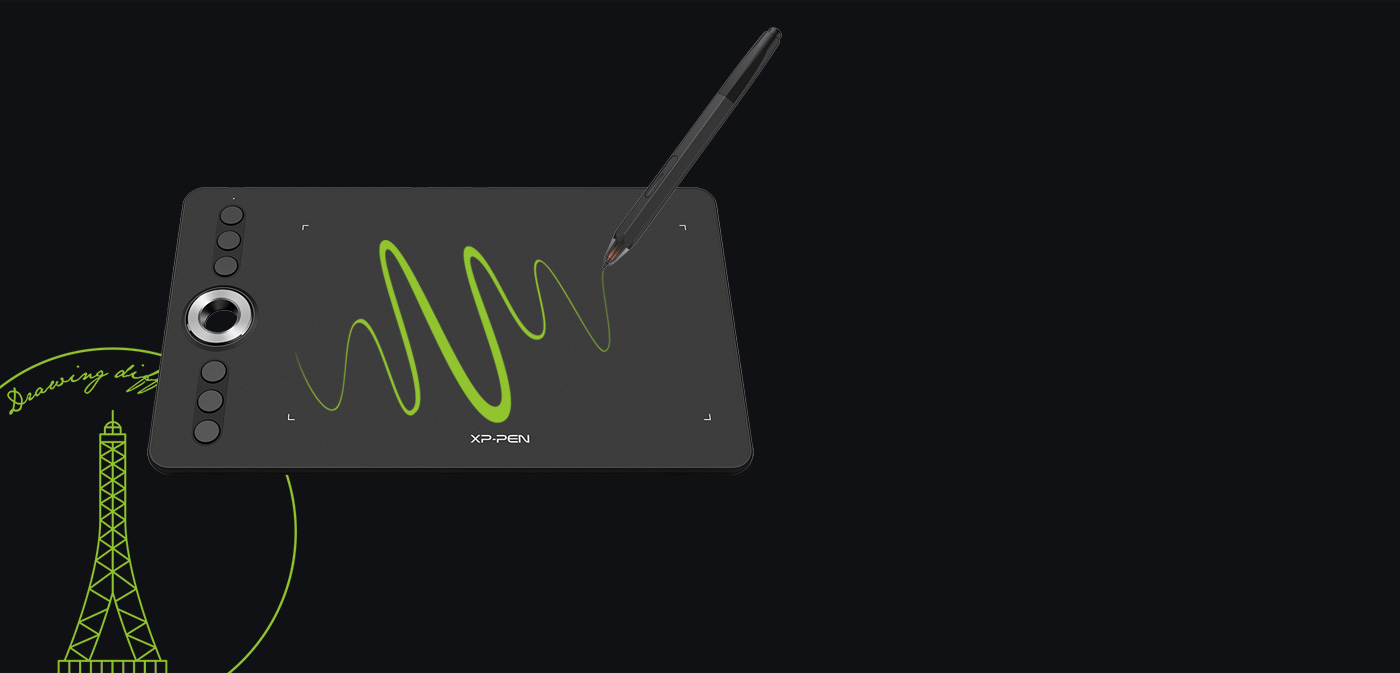 More efficiency, less inconvenience
10 x 5.63-inch working area, offering you enough space to draw and create with ease. Six round, customizable shortcut keys that fit easily to your fingertip for creating a highly ergonomic and convenient work platform.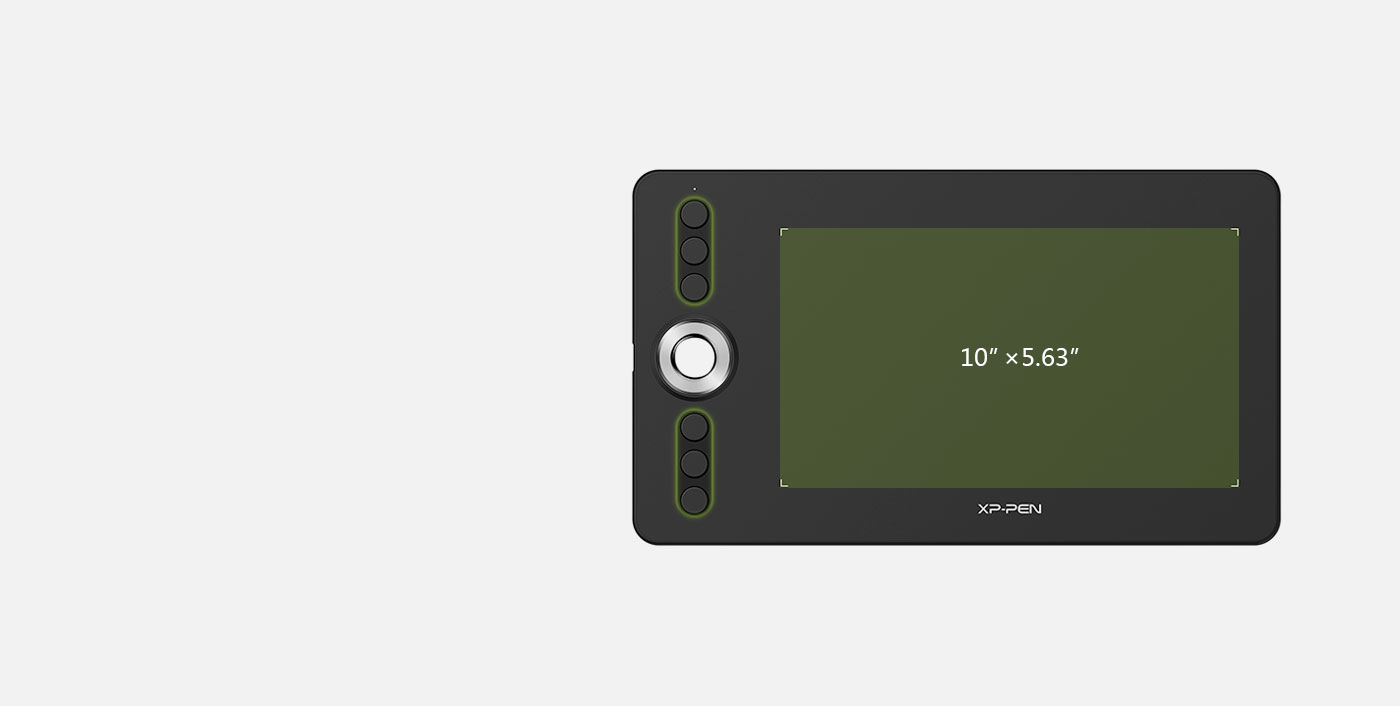 Portable & durable designed
The Deco 02 is only 9mm thick, allowing for easy portability. Comes fully bonded with drawing film, making it durable to use.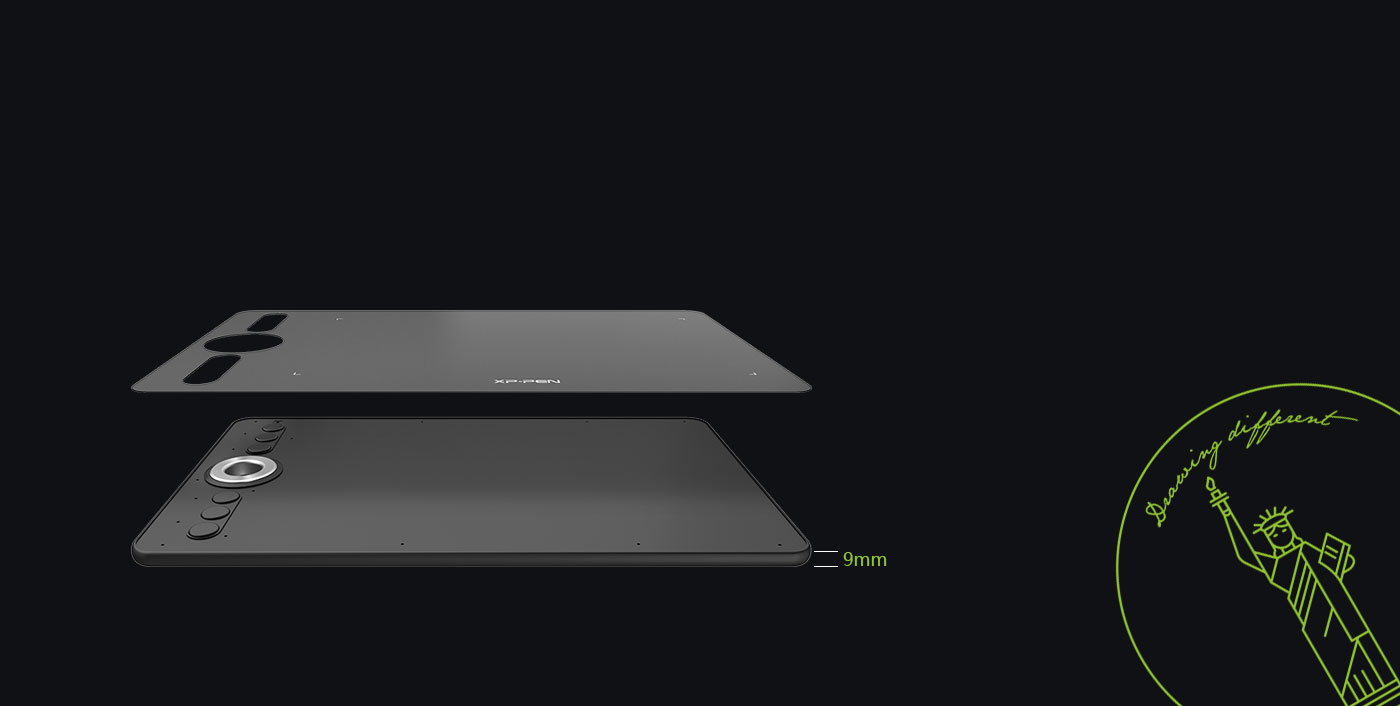 Multi-function Pen Holder
XP-Pen multi-function pen holder is included to keep your pen and pen nibs safe. You can use it as a pen stand or a pen holder, taking it wherever you go.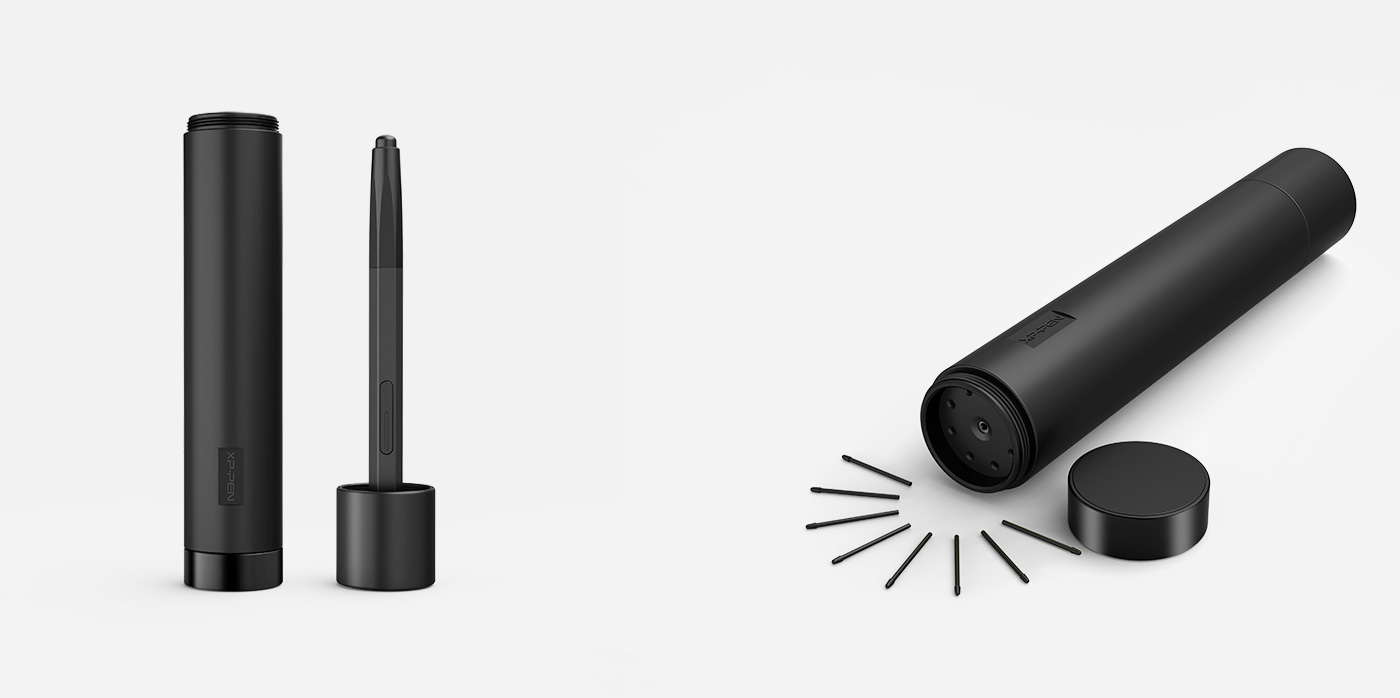 Enjoyable for both hands
Designed for both right and left-hand users, now you can enjoy drawing with left-hand or right-hand mode through easy access.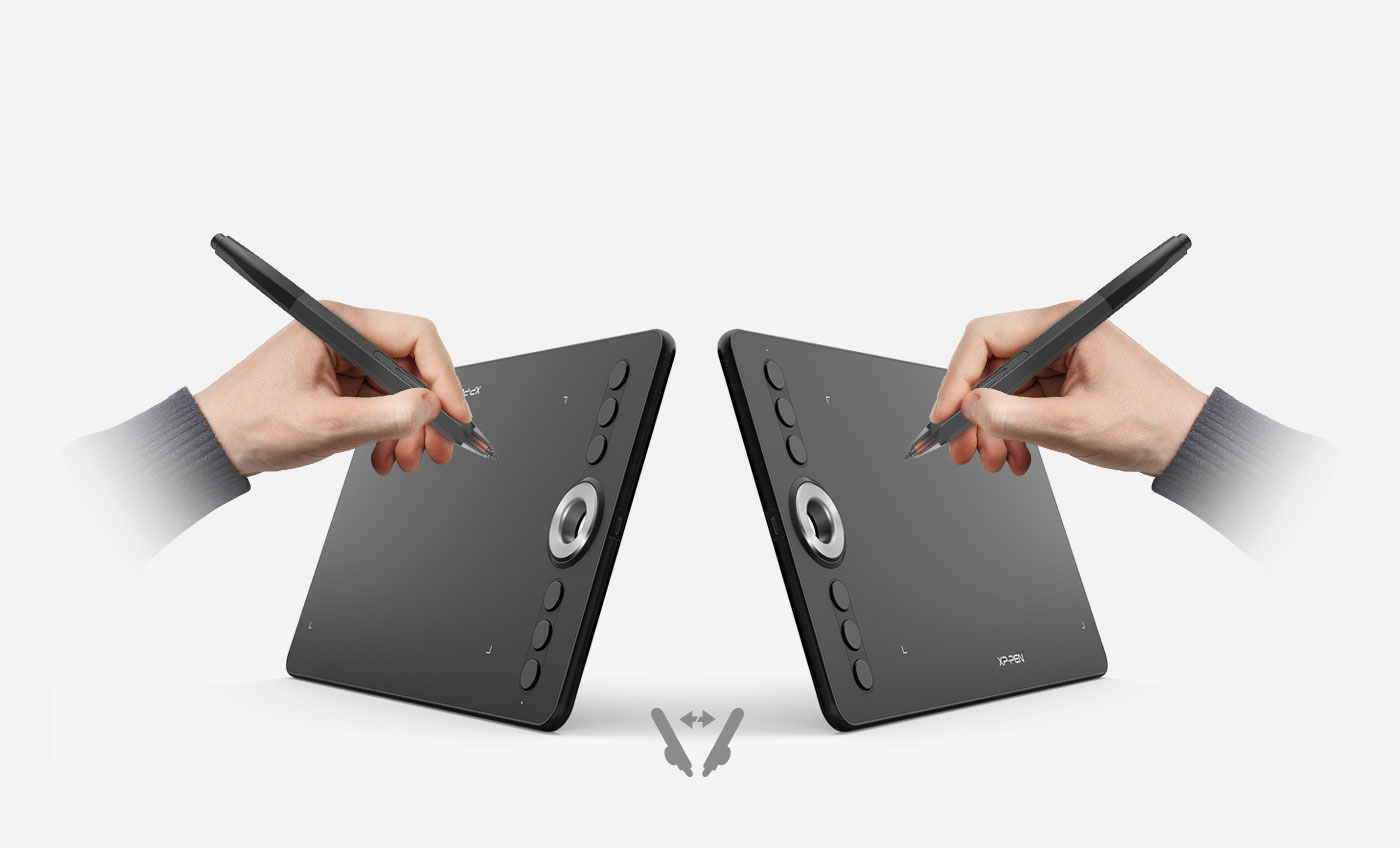 Versatility and compatibility
XP-Pen Deco 02 supports Windows 7 (or later), Linux (Detailed versions), Mac OS X® 10.10 and above. Also compatible with many major designer software such as Photoshop®, SAI®, Painter®, Illustrator®, Clip Studio®, and more.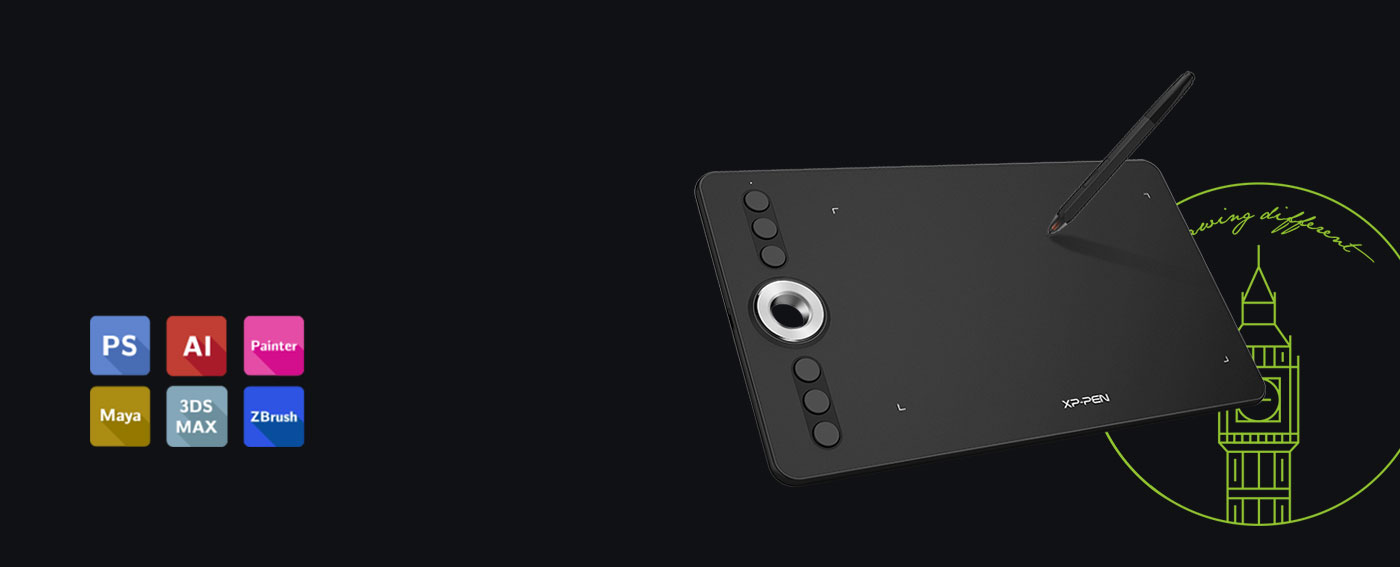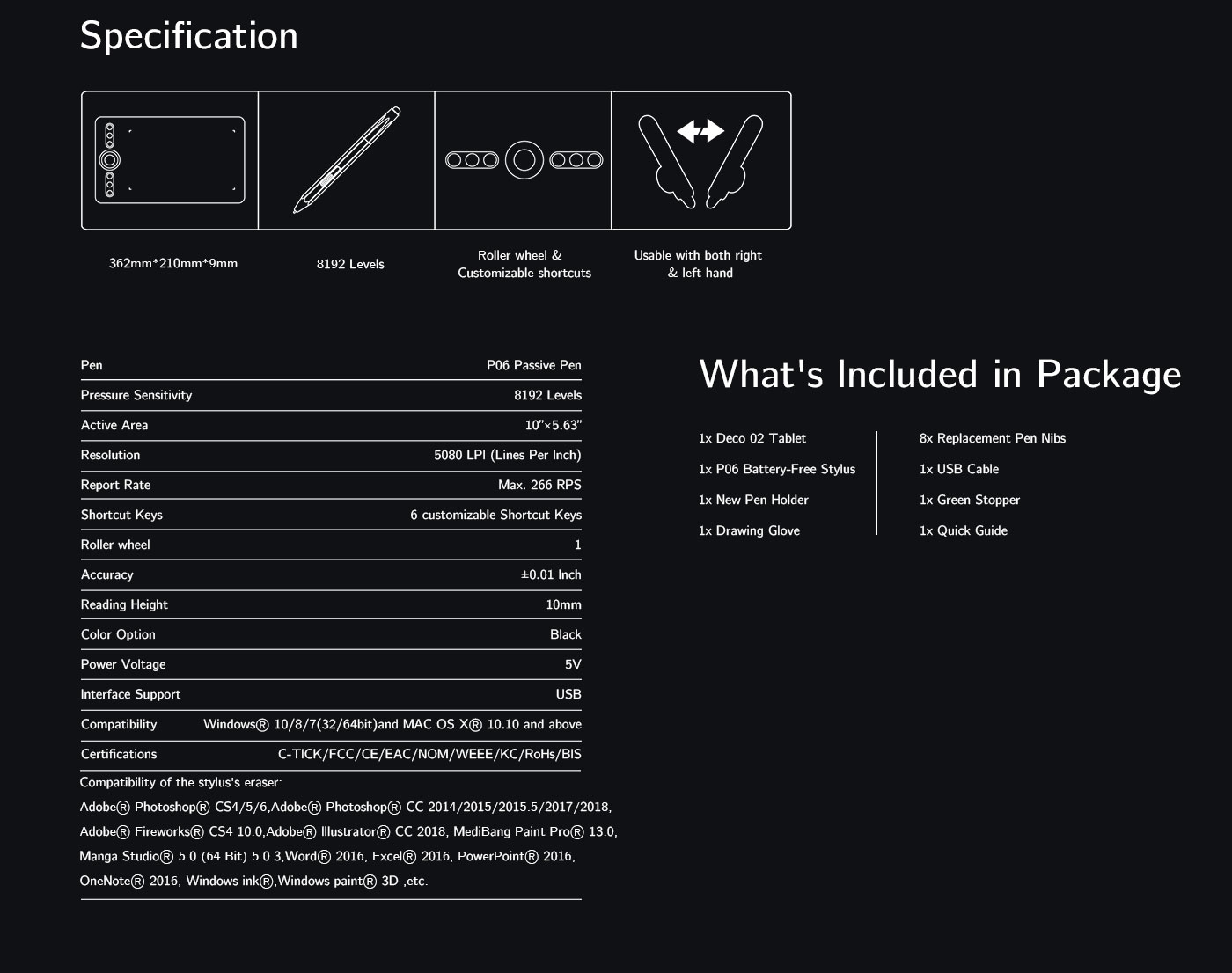 GENUINE PRODUCT GUARANTEED
We assure you that all our products are 100% Authentic, Original & Brand New .We do not sell Fakes, Replicas or Refurbished products in any circumstance. We believe in "Better not to sell other than Originals."
We can share you the picture of the product too for your satisfaction, feel free to contact us at 0307 1119197 or email us at info@alhamdtech.pk
 7 DAYS RETURN POLICY
In case the product delivered to you has some defect or issue then you can return it within 7 days and we will happily accept it but it should be
The parcel contains its original product packaging, manufacturer's containers, documentation, warranty cards, manuals, and all accessories that came in or attached to the product when ordered.
Undamaged, unused and in the condition in which it was received
Product should not be defaced or marked in any way, shape, or form.
If you would like any further clarification about our return policy please check our footer menu.
FAST SHIPPING
We have stock of our products & we will ship it within 24 hours in secure packing.
CUSTOMER SATISFACTION
We will try our level best to satisfy you with our services because we need you to buy again from us.