Edifier TWS NB2 Pro Bluetooth Earbuds
Rs.21,500.00
Regular price
Rs.22,000.00
Edifier TWS NB2 Pro Bluetooth Buds
Check out TWS NB2 Pro that boast their user-friendly designs with user detection, immersive audio experience, great hybrid ANC performance, ambient sound mode, clear calls, and 32hrs long playtime. You can also personalize your settings and find out more with the EDIFIER CONNECT APP!
The Noise Fades The Music Shines
For Edifier TWS NB2 Pro's -38dB hybrid active noise-cancellation, the internal and external 2-way Mics precisely capture and reverse the noise, keeping away any disturbance form the outside.
Immersive Panoramic Surround Sound Embraced by the Music
Breaking through the acoustic structure and innovatively applying panoramic 3D technology, the Edifier TWS NB2 Pro delivers you theatre-like experience.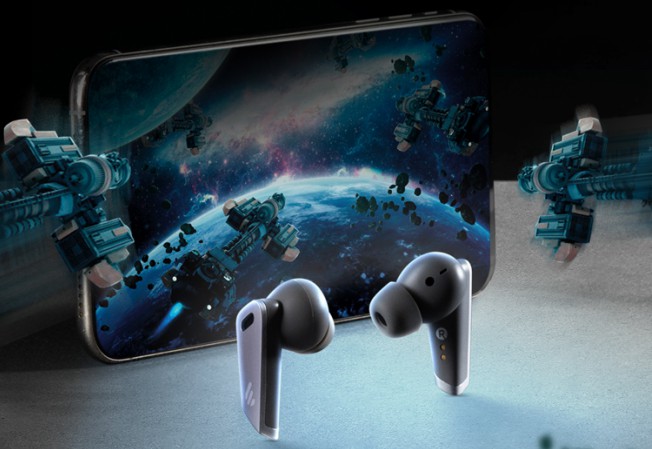 Adjustable Ambient Sound Hear Only What You Want
Quick ambient mode of the Edifier TWS NB2 Pro can be conveniently activated by tapping the earbud, enabling you to hear external noise when it is appropriate, for example, flight announcements or traffic noise.
Crystal Clear Call Quality
With a brand-new ENC algorithm, the dual-mic provides better noise cancellation. Even in noisy environments, ambient noise can never disturb your call quality.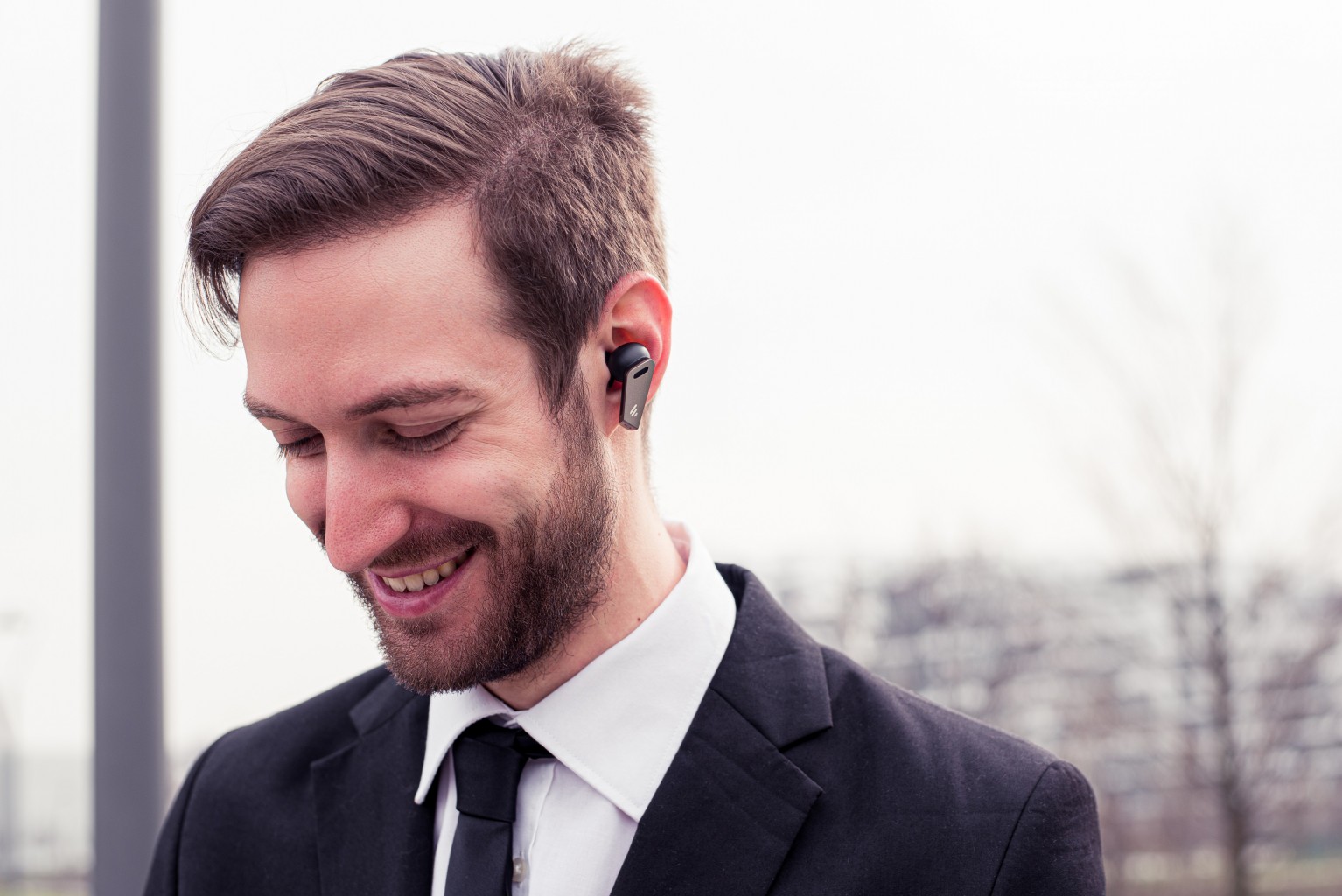 Primary-Secondary Role Switch
With the primary-secondary earbud switch function of the Edifier TWS NB2 Pro, the left and/or right earbud can be used for mono or stereo sound. On-ear tap controls also allow for the playing/pausing of music and the answering of phone calls.
Ultra-Low Latency Immersive Gaming Experience
Game mode with extremely low latency. The latency can be low as 80ms, which allows you to react to the action on the screen faster.
TWS NB2 Pro Latency: 80 ms
Other Bluetooth earbuds: 180 ms
Fast Charging
With just 15 minutes of fast charging, Edifier TWS NB2 pro will give you 32 hours of total playback time, which is equal to 400 songs or 15 movies.
ANC Mode: 7+18 hrs
Standard Mode: 9+23 hrs
IP54 Water and Dustproof
Edifier TWS NB2 pro earbuds are IP54 rated, making them good for the rain and resisting sweat.
Automatic In-Ear Detection
Thanks to in-ear detection of the Edifier TWS NB2 Pro earbuds will pause music when you take them out, and resume when you put them back in.
Customize Your Listening Experience
Unlock full features of Edifier TWS NB2 pro earbuds in the customized Edifier Connect App. In-ear detection setting, tap control, user manual, and much more.
User-Friendly Control
Specifications
 Bluetooth

:

Bluetooth Protocol

:

Effective Distance

:

Charging port

: 

Charging Time

:

1 hour (earbuds)/2 hours (charging case)

Playtime (hours)

:

ANC on: 7 hours (earbuds) + 18 hours (charging case) ANC off: 9 hours (earbuds) + 23 hours (charging case)

Battery Capacity

:

60mAh (earbuds)/500mAh (charging case)

Input

: 

5V/60mA (earbuds) | 5V/1A (charging case)

Audio Coding

:

Driver

:

Impedence

: 

Sound Pressure Level

: 

Frequency Response

:

Mircophones

:

Microphone Sensitivity

:

IP Rating

: 

Dimension (L x W x H mm)

:

What's in the box?

Earbuds
Charging Case
Charging Cable
Ear Tips
Pouch