HUION HS611 Digital Graphics Drawing Tablet
Rs.22,000.00
Regular price
Rs.22,500.00
INSPIRED WITH JOY AND COLOR
Innovative 8 Multimedia Keys: Huion HS611 is the first pen tablet designed with 8 multimedia keys at the top which enable you to control the music and switch programs directly. It could satisfies your additional demands and takes your work to the next level.

Support Multiple Devices: HS611 is compatible with Windows7 or later, macOS 10.12 or late and Android 6.0 or later. You can easily connect it to your Mac or PC with the convenient USB-C cable and connect to Android device with an OTG adapter (included). So you can record your inspiration whenever you are.

Natural Pen Performance: No need for batteries, PW500 is featuring with 8192 levels of pen pressure, 60 degrees of tilt and virtually no lag. It's amazing accuracy and control provides you the most natural pen-to-paper drawing experience.

Convenient Shortcut Keys: With 10 responsive shortcut keys and 1 touch strip that can be programmed as needed, HS611 simplifies your workflow and help create ideas faster and more efficiently. Only 7mm in thickness and 550g in weight, HS611 is ideal for carry-out. 10.2x6.35inch working area offers the most expansive canvas for your creation.

Meet Various Needs: HS611 can be used for digital art, photo-editing and animation in most drawing software like Huion Sketch, Illustrator, Photoshop, SAI, Mediband and so on. Moreover, you can use it for note-taking, drawing diagrams,white-boarding, doing math and more in in Zoom, Teams, OneNote, Power Point... It is a good partner for art learning, distance learning or remote working.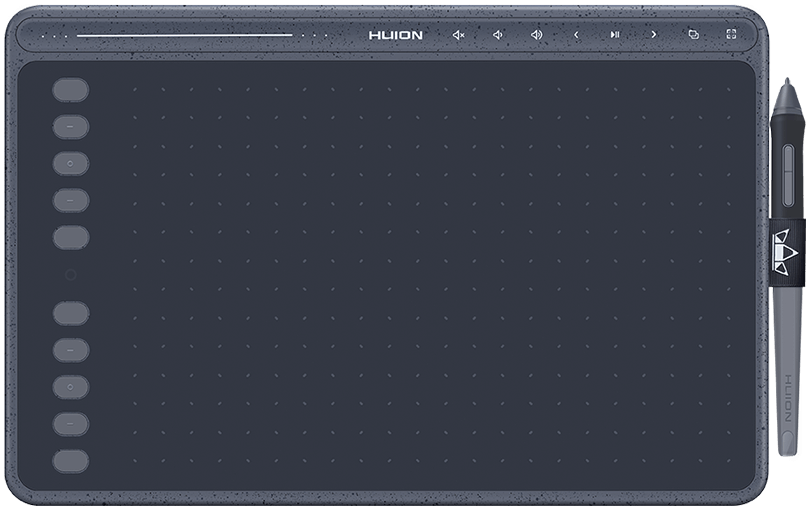 Your music master.
Media bar on HS611 allows you to control the background music
and switch freely between programs without interrupting the work
flow, which helps to create an immersive working environment.
A perfect partner
for creation.
Slim and light, the 550g lightweight pen tablet is
easy-to-carry for outdoor drawing.
Thickness: 7.3mm
Net Weight: 550g
Excellent features, 
professional 
performance
Let ideas flow from Battery-free
digital pen PW500.
To match the colorful Huion HS611, digital pen PW500 is also available in
three colors. Besides, the advanced battery-free technology frees PW500 from
battery and charge, which ensures a handy tool for the creation of various kinds.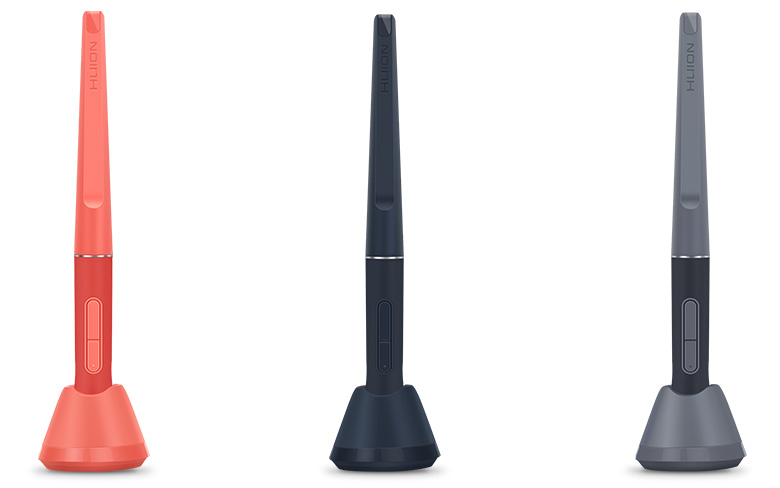 Rapid and smooth
lines input.
>233PPS report rate that supports rapid and smooth lines input enable every creative idea to be realized without lagging.
Precise presentation
of every stroke.
±60° tilt support and the industry-leading
8192 levels of pressure sensitivity allow
every line and stroke input to be presented
on the screen vibrantly and delicately,
which can liven up your work.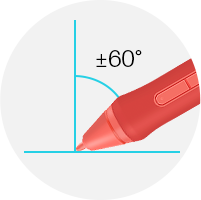 ±60° tilt support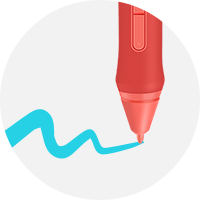 8192 levels
Convenient and
space-saving pen loop.
Pen loop on HS611 that is made of durable and elastic
polyurethane fabric is specially designed to hold the
stylus in a more convenient and flexible way.
Functional design for
better efficiency.
Convenience
brought by
programmable keys.
Programme the press keys and touch
bar in advance to streamline your work
flow as well as increase your
productivity.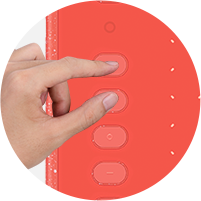 10 programmable
press keys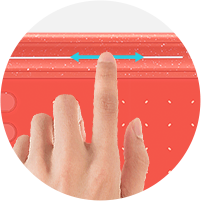 1 programmable
touch bar
Reversible Type-C port
allows the easy connection
HS611 is equipped with a reversible type-c port that makes
it easy to connect to other devices even in the dark, which
enables users to capture ideas anytime.
Strong device compatibility
Huion HS611 supports devices running on
Windows 7, macOS 10.12, Android 6.0 or later. Just
get ready to bring your ideas to life.

*iOS is currently not supported.

Specifications:

Appearance:

 

Color: 

Space Grey,

Dimension: 

333.4 x 218.4 x 7.3mm

Workspace: 

258.4 x 161.5mm

Net Weight: 

550g

Touch: 

Touch Strip

Interface: 

USB-C

Technical Specifications:

Digital Pen: 

PW500

Pen Technology: 

Battery-Free Electromagnetic Resonance

Pen Resolution: 

5080 LPI

Pressure Sensitivity: 

8192Levels

Tilt Support: 

±60°

Sensing Height: 

10mm

Report Rate: 

>233PPS

Accuracy: 

±0.3mm

Press Keys:
10 Programmable Press Keys
8 Multimedia Keys

Huion HS611
USB Type C Cable
Pen Holder
Pen PW500
Quick Start Guide
GENUINE PRODUCT GUARANTEED
We assure you that all our products are 100% Authentic, Original & Brand New .We do not sell Fakes, Replicas or Refurbished products in any circumstance. We believe in "Better not to sell other than Originals."
We can share picture of the product too for your satisfaction, feel free to contact us at 0307 1119197 or email us at info@alhamdtech.pk
 7 DAYS RETURN POLICY
In case the product delivered to you has some defect or issue then you can return it within 7 days and we will happily accept it but it should be
The parcel contains its original product packaging, manufacturer's containers, documentation, warranty cards, manuals, and all accessories that came in or attached to the product when ordered.
Undamaged, unused and in the condition in which it was received
Product should not be defaced or marked in any way, shape, or form.
If you would like any further clarification about our return policy please check our footer menu.
FAST SHIPPING
We have stock of our products & we will ship it within 24 hours in secure packing.
CUSTOMER SATISFACTION
We will try our level best to satisfy you with our services because we need you to buy again from us.