Logitech G633s Wired 7.1 Lightsync Gaming Headset Black
Rs.29,990.00
Regular price
Rs.30,500.00
Logitech G633s Wired 7.1 Lightsync Gaming Headset Black
7.1 Surround Sound LIGHTSYNC Gaming Headset, 50 mm PRO-G audio drivers, and DTS Headphone:X 2.01 create expansive, detailed, and immersive soundscapes. Fully customizable with G HUB—from LIGHTSYNC RGB lighting to G-keys to audio preferences. 1 DTS Headphone:X 2.0 surround sound and EQ presets are only available for Windows® OS and require Logitech G HUB gaming software.
Hear enemies sneaking around, special ability cues, and everything else all around you. Be fully immersed in the Gamescape and hear the entirety of epic soundtracks. The most advanced audio technology and endurance materials combine to deliver expansive cinematic sound. Pro-G™ audio drivers upgraded to 50 mm and DTS Headphone:X 2.0 surround1DTS Headphone:X 2.0 surround sound is only available for Windows OS and requires Logitech G HUB gaming software to create the ultimate sonic experience.
PLAY ADVANCED
Upgraded Pro-G 50 mm drivers are constructed with a woven hybrid mesh that unlocks greater sonic detail, depth, and clarity at any volume. Now, with the increased diameter, Pro-G performs better than ever. Low-frequency sounds—like booming explosions and rich soundtracks—are even more full and cinematic. High frequencies—voices, footsteps, shots fired—are incredibly clean and precisely recreated.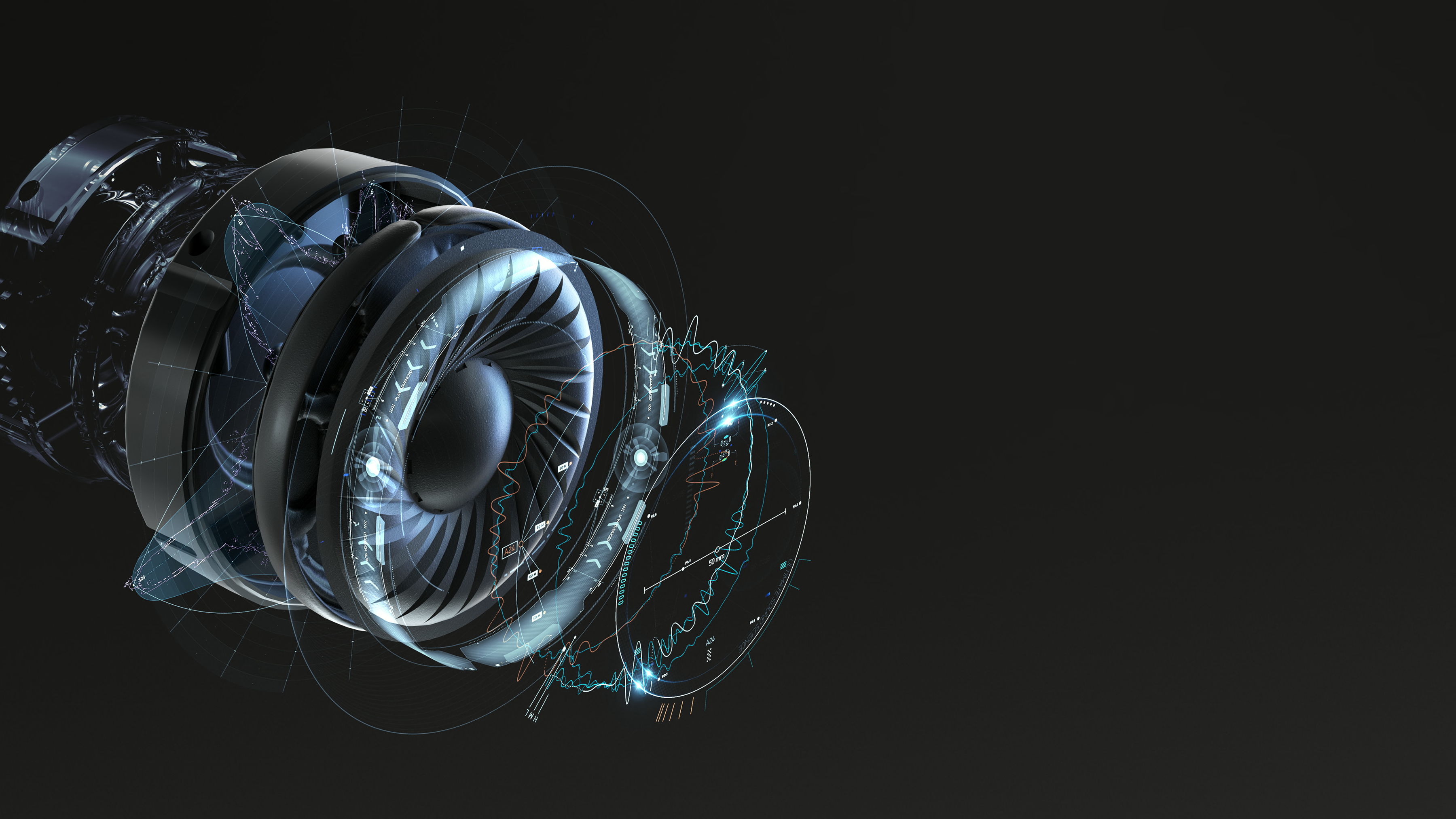 SURROUND BEYOND 7.1
Experience incredible DTS Headphone:X 2.0 that performs with greater precision than standard 7.1 channel surround sound 2DTS Headphone:X 2.0 surround sound is only available for Windows OS and requires Logitech G HUB gaming software Precise and accurate in-game spatial awareness allows you to clearly detect position and distance in a complete 3D soundscape. Hearing your surroundings clearly can be the difference between victory and defeat.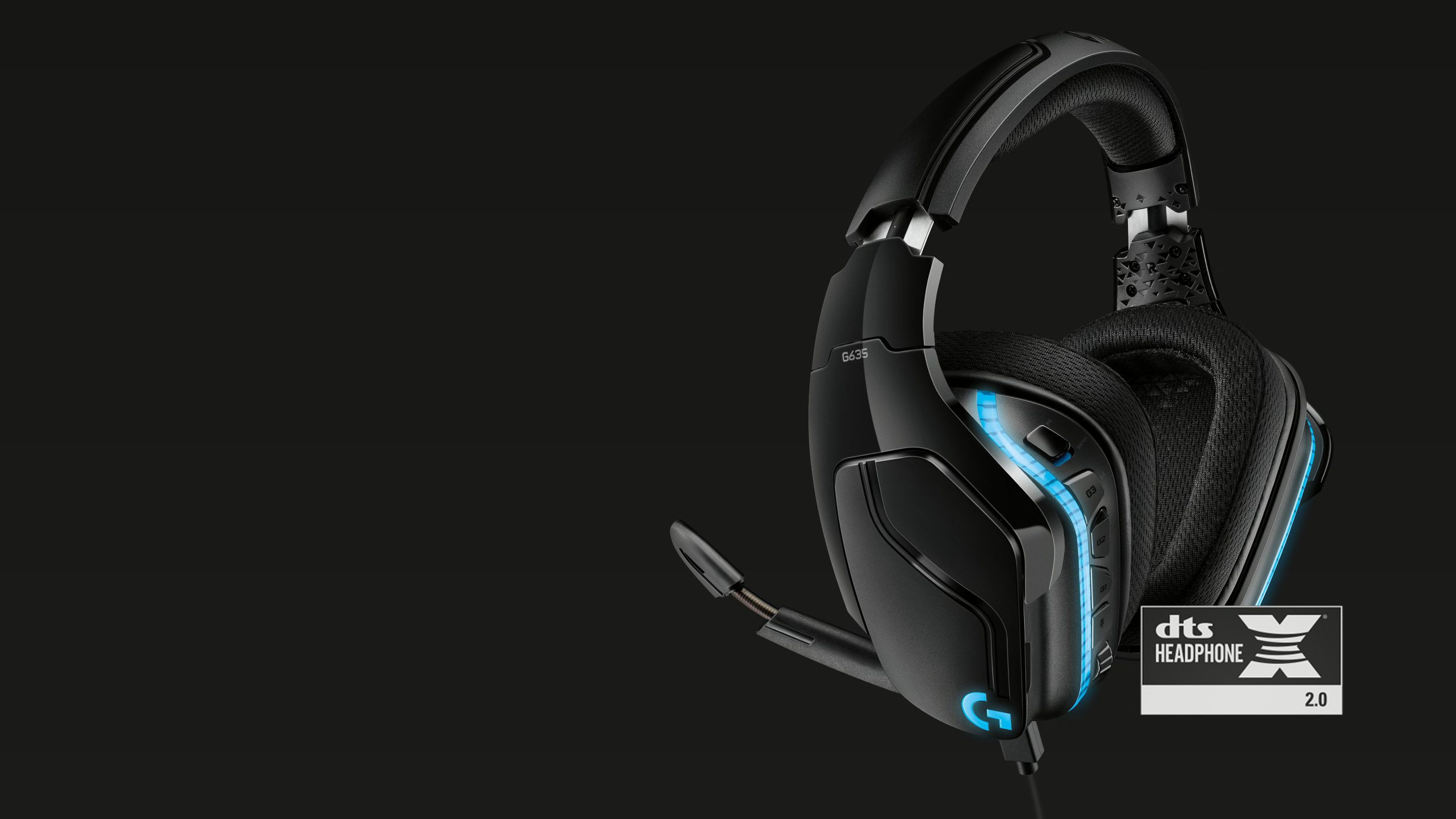 FULLY CUSTOMIZABLE
With Logitech G HUB gaming software you can personalize LIGHTSYNC RGB lighting, program G-keys with macros and in-game commands, and customize audio preferences with unique profiles for each game and app.
LIGHTSYNC RGB
Select from pre-loaded RGB animations or choose from approximately 16.8 million colors and create your own custom effects with G HUB software. G HUB also unlocks RGB effects that react to in-game action, audio, or screen color. You can also choose to synchronize G633s with your Logitech G RGB devices for a unified, immersive gear experience.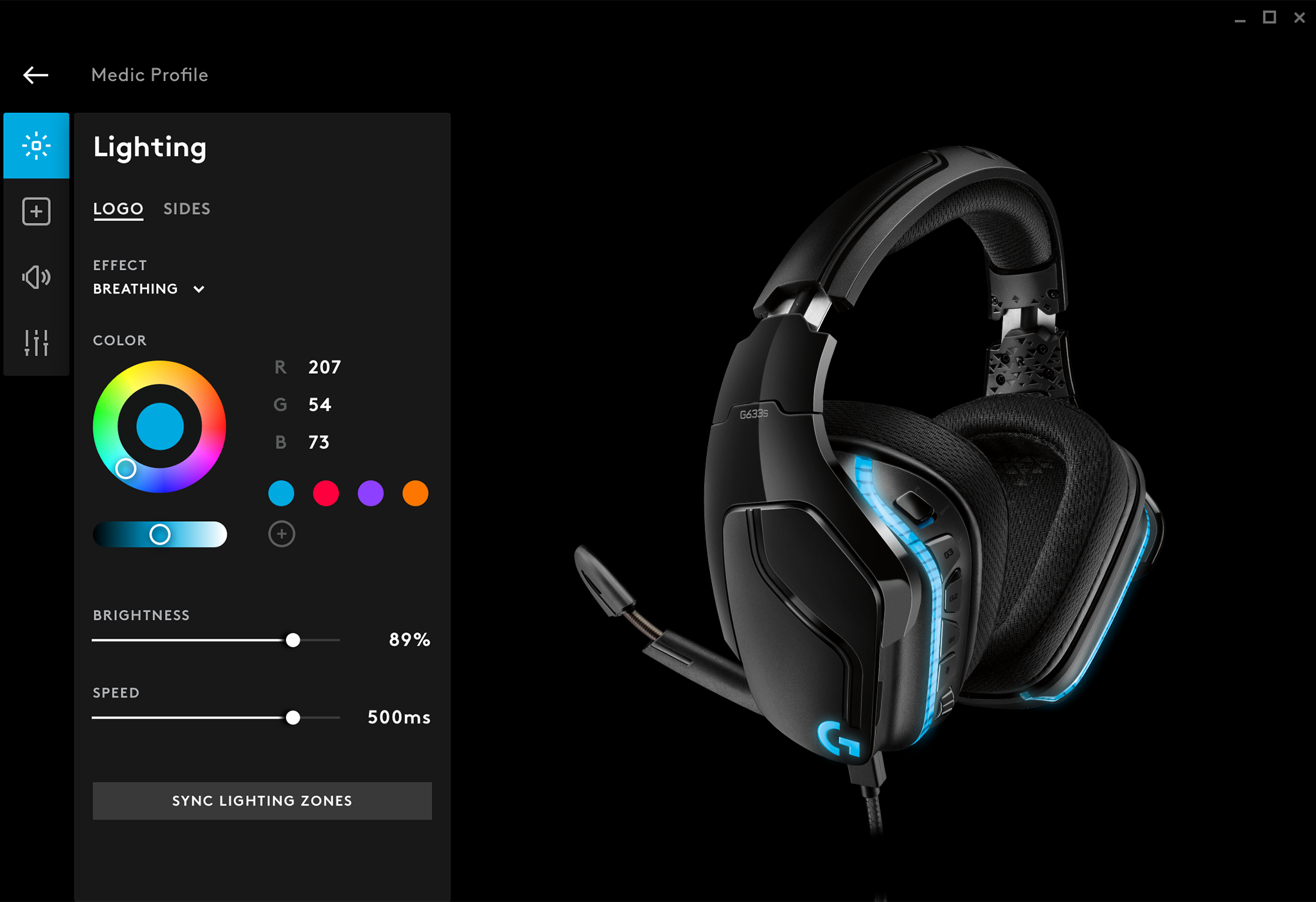 PROGRAMMABLE G-KEYS
Assign custom commands using G HUB on the three programmable G-keys for a seamless gaming and media experience. Set custom controls to cycle through your audio profiles, skip to the next song, activate push-to-talk communication, trigger instant in-game macros and command combinations, and more.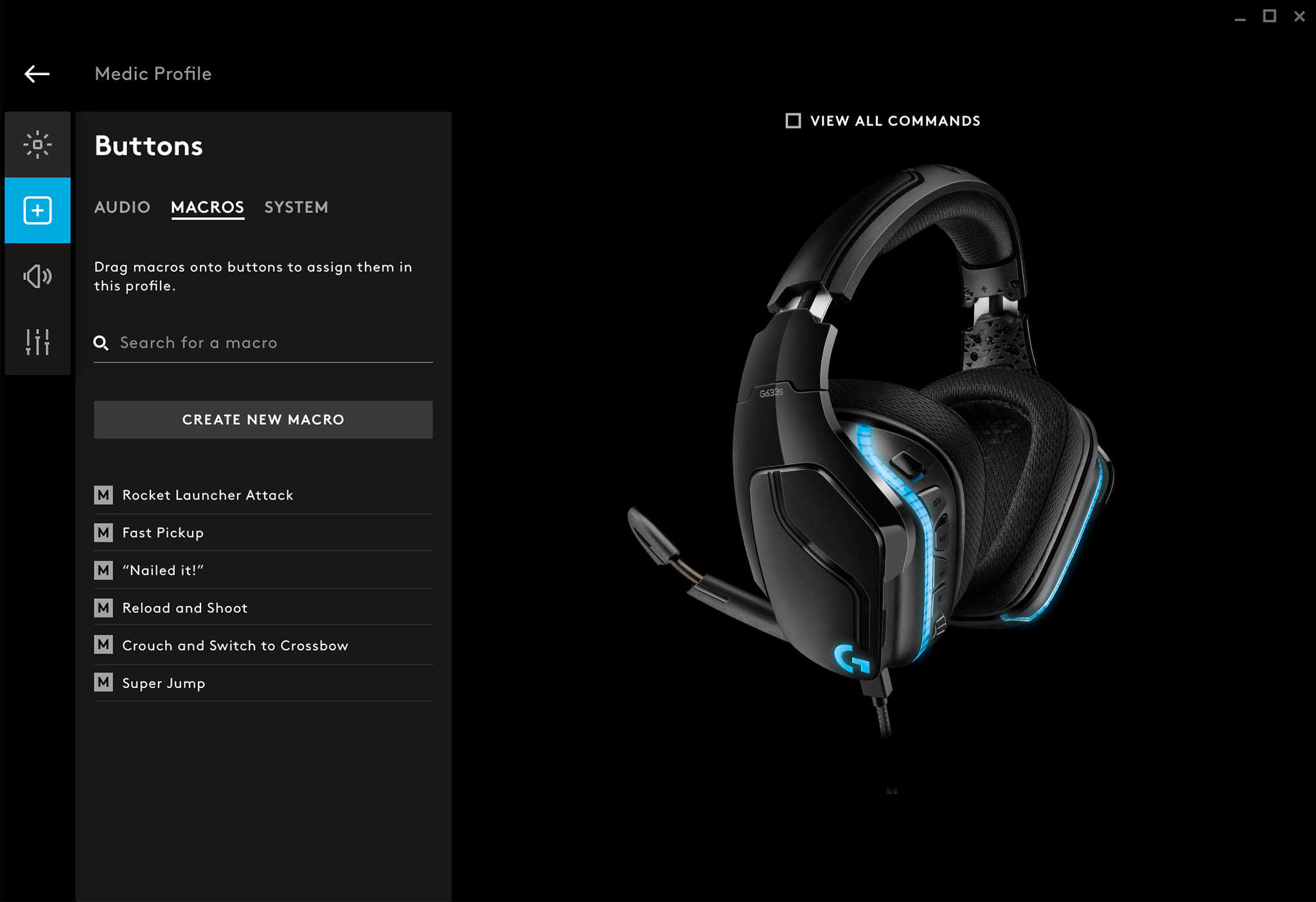 PERSONALIZE SOUND PROFILES
Use G HUB to customize your EQ and DTS Headphone:X 2.0 settings3EQ and surround sound settings are only available for Windows OS and requires Logitech G HUB gaming software.. Optimize sound profiles for each of your games, music apps, movie players, and more. Control mic volume, sidetone, and noise removal settings.
BE HEARD LOUD AND CLEAR
6 mm Mic+ is a flip-to-mute boom mic enhanced for amazingly clear and precise communications. The boom has an indicator LED so you know when your mic is muted. When not in use, the boom mic flips up into the headset muting the mic and making it nearly invisible.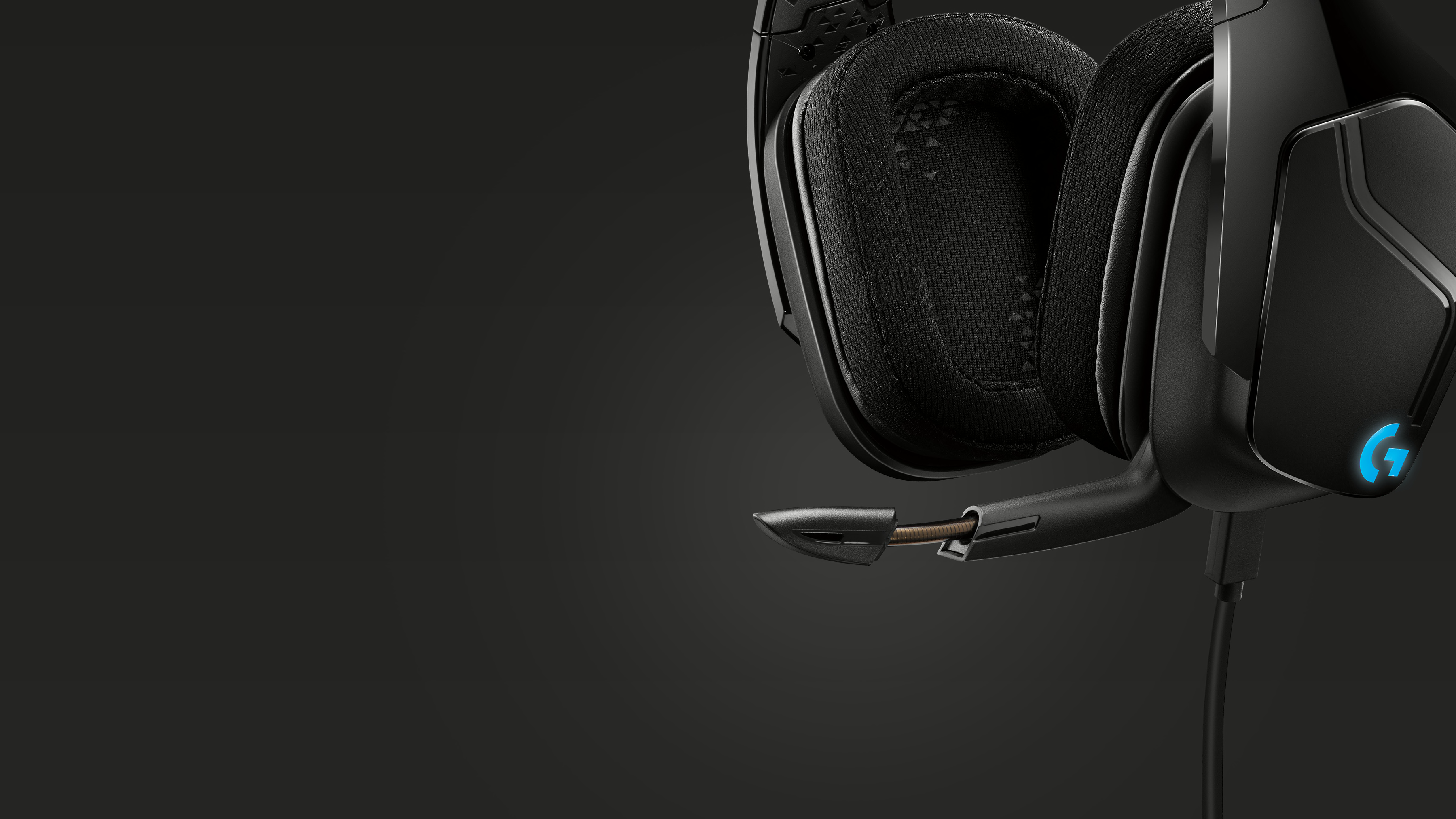 BUILT FOR COMFORT AND ENDURANCE
You'll be extremely comfortable, even during the longest gaming sessions with sports mesh padding in the ear cups and headband. G633s is fitted with large-diameter circumaural ear pads which fit completely around the ears and put no direct pressure on soft tissues. The ear cups are removable and hand washable.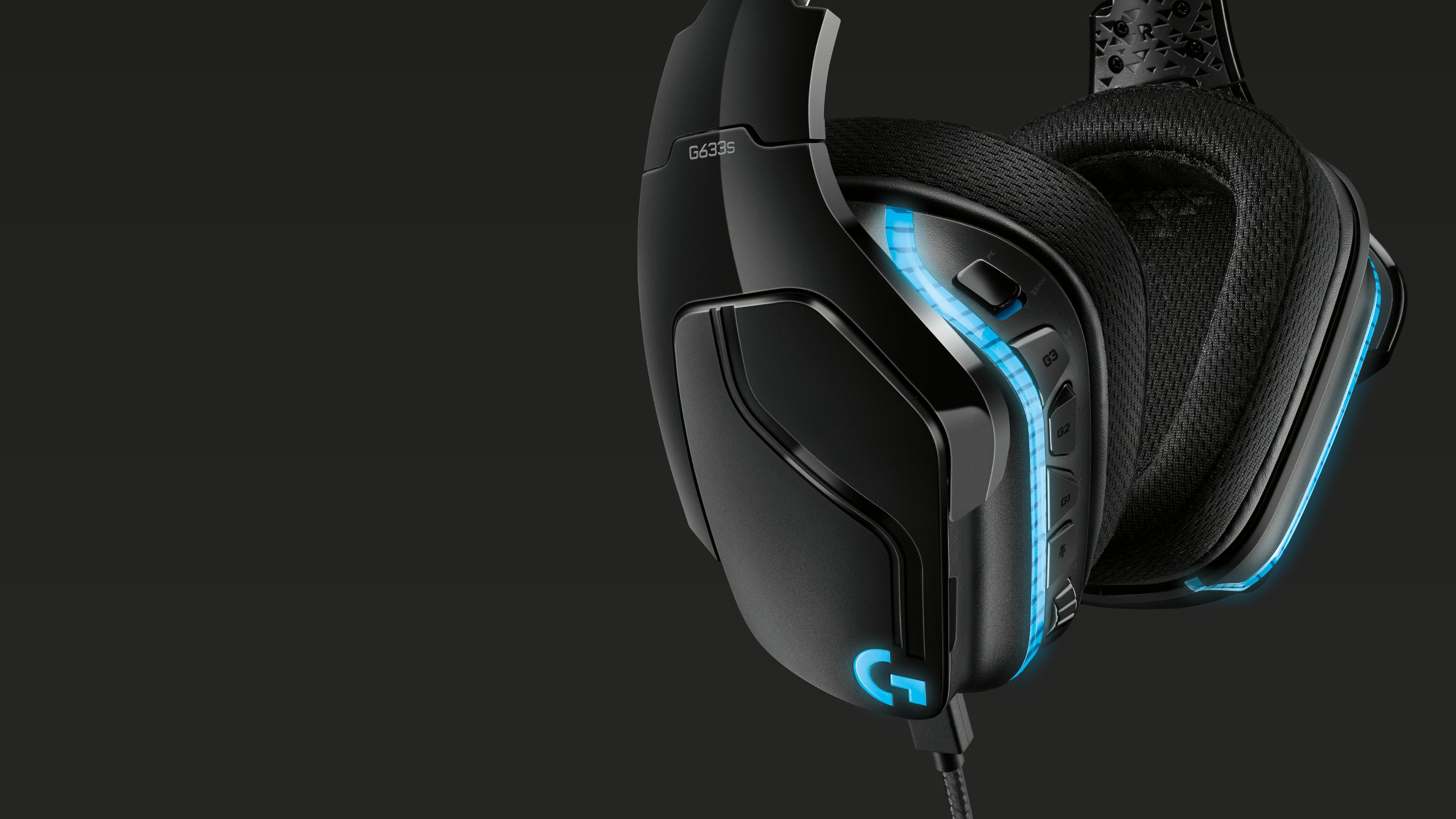 HEAR IT FIRST. HEAR IT ALL.
Harness the power of Artificial Intelligence to deliver truly immersive sound experiences uniquely crafted for your ears. With Immerse, you hear the precise location of enemy footsteps and reload sounds; you have the advantage of hearing your enemies before they hear you. The Close Combat feature brings you right into the action as you feel bullets whiz by. Bring the power of Immerse to your Logitech G headset and turn your ears into lethal weapons.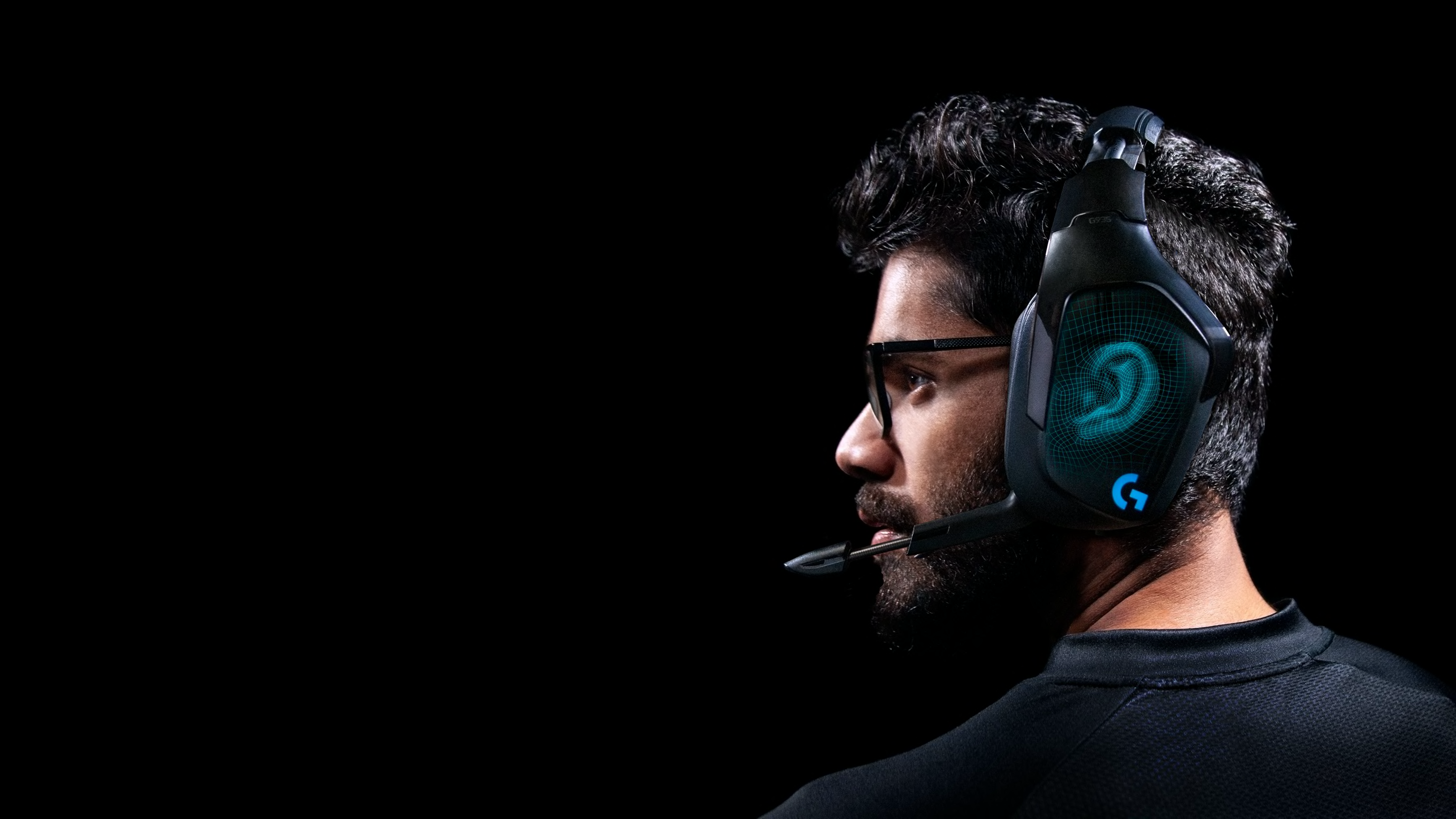 GENUINE PRODUCT GUARANTEED
We assure you that all our products are 100% Authentic, Original & Brand New .We do not sell Fakes, Replicas or Refurbished products in any circumstance. We believe in "Better not to sell other than Originals."
We can share picture of the product too for your satisfaction, feel free to contact us at 0307 1119197 or email us at info@alhamdtech.pk
 7 DAYS RETURN POLICY
In case the product delivered to you has some defect or issue then you can return it within 7 days and we will happily accept it but it should be
The parcel contains its original product packaging, manufacturer's containers, documentation, warranty cards, manuals, and all accessories that came in or attached to the product when ordered.
Undamaged, unused and in the condition in which it was received.
Product & packing should not be defaced or marked in any way, shape, or form.
If you would like any further clarification about our return policy please check our footer menu.
FAST SHIPPING
We have stock of our products & we will ship it within 24 hours in secure packing.
CUSTOMER SATISFACTION
We will try our level best to satisfy you with our services as we need you to buy again from us.