Logitech MeetUp HD Video and Audio Conferencing System
Rs.205,000.00
Regular price
Rs.210,000.00
Logitech MeetUp Video Conferencing System
SPEAK EASY
with Full Duplex & Advanced Beamforming
Front-of-room alignment of voice and video is just the first step to natural conversations. RightSound™ technologies include a beamforming mic array that captures speech, while auto-leveling louder and software voices and suppressing noise.
RIGHTSIGHT
Computer Vision With RightSight™ computer vision, MeetUp automatically adjusts camera position and zoom to find and frame people in the room. Unlike voice tracking systems that jump from person to person, RightSight frames everyone in the conversation for a more comfortable and collaborative experience.
MAKE SPACE
Mounted at the display like a soundbar, MeetUp takes the speakerphone off the table to reduce cross-room cabling and maximize usable space.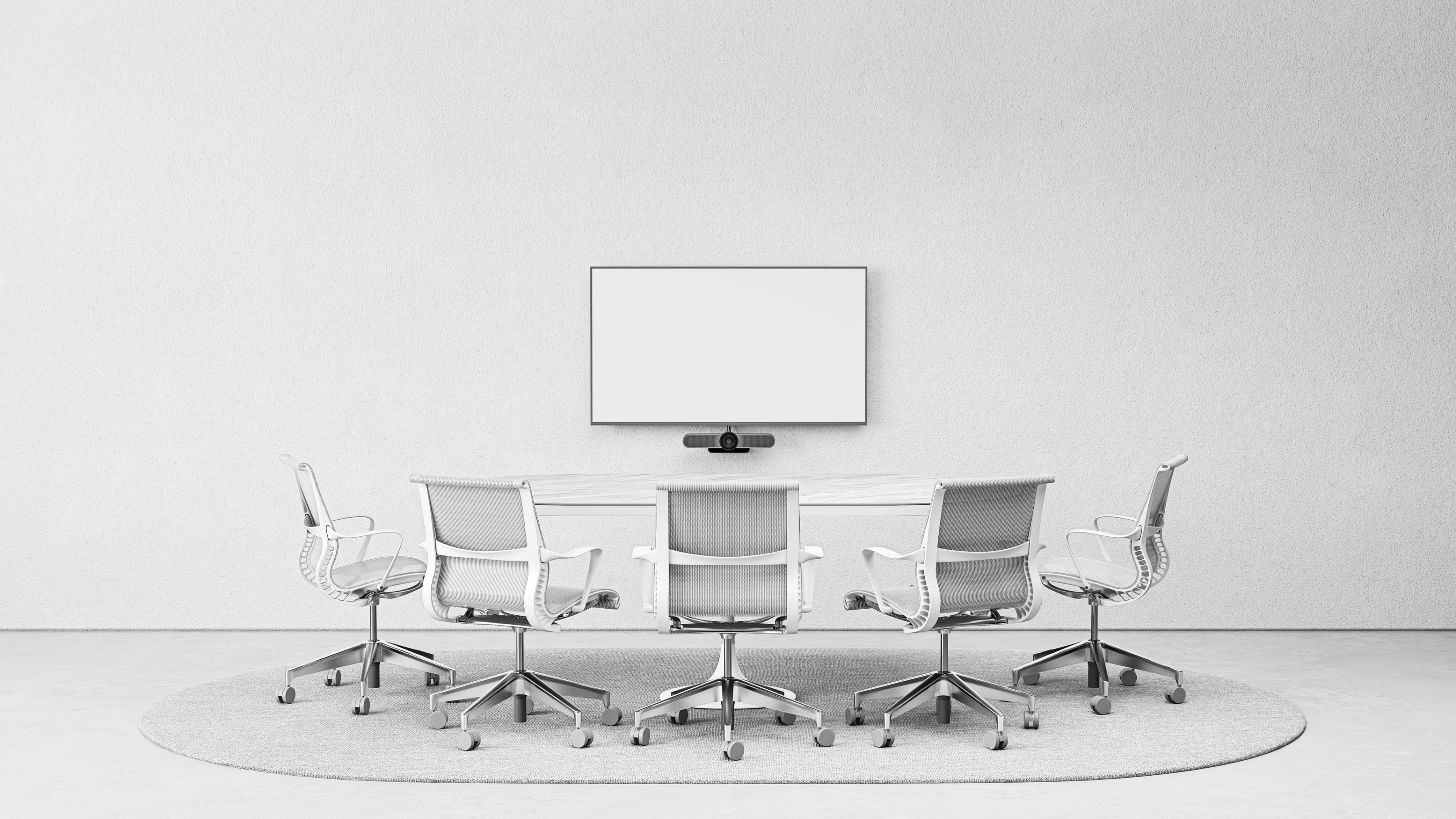 SCALE UP
with Logitech Sync Device Management
Logitech Sync makes it easy to support MeetUp in all of your rooms while minimizing site visits and trouble tickets—all from a simple browser-based interface.
ROOM SOLUTIONS WITH MEETUP
Get everything you need to build out small rooms for video meetings, including Logitech MeetUp, a mini PC or Chromebox™, room-optimized software, and the Logitech Tap touch controller.
5X ZOOM
Perfectly frame presenters to minimize background distractions. Zoom in on whiteboards and objects so remote participants can see what you see. Thanks to its advanced 4K image sensor, video remains sharp and clear, even when you zoom in on the details.
PREMIUM CAMERA OPTICS
MeetUp features exquisitely engineered, premium camera optics that capture a wide field-of-view without distorting faces and furniture with a "fisheye" effect. Faces look natural, whiteboard writing remains legible, and straight lines stay straight.
EXTENDED RANGE
Logitech Expansion Mic for MeetUp provides greater flexibility in huddle room configurations. Meetup's built-in beamforming mics are optimized for up to 4 meters. To extend that range up to 5 meters, add an Expansion Mic. So whether people are seated at a table, sitting against the wall, or walking around the room, Expansion Mic for MeetUp means everyone will be heard.
BLUETOOTH
 

SPEAKERPHONE

Already connected on your smartphone? Dialing into an audio conference? Pair MeetUp with your smartphone or tablet to enjoy outstanding audio clarity, volume, and range that handheld devices can't match.
TAKE CONTROL
When you need to adjust the volume, mute the microphone, or take manual control over camera position, MeetUp''s remote control uses radio frequency (RF) signals for reliable and discreet control from anywhere in the room. You can even download the free Logi Remote app  to control MeetUp with an iPhone or iPad.
WALL SAVER
No drilling? No problem. By attaching to the VESA mounting points behind the display, the optional TV Mount for MeetUp lets you position MeetUp above or below the display without drilling new holes.
RIGHTSENSE TECHNOLOGIES
Logitech RightSense™ proactive technologies make better video meetings easy and automatic. RightSound optimizes the human voice and enhances conversational clarity, RightSight automatically moves the camera and adjusts the zoom so no one gets left out of the picture, and RightLight helps everyone look their best on camera, regardless of lighting conditions.
TECHNICAL SPECIFICATIONS
CAMERA
Custom Logitech lens with 5x HD zoom and motorized pan (+/- 25°) and tilt (+/- 15°)

Field of view: Diagonal: 120°, Horizontal: 113°, Vertical: 80.7°

 



Total Room Coverage (field of view + pan and tilt): 163° wide x 110° tall

 



3 camera position presets

RightSight auto-framing (requires Windows 10 64-bit; macOS coming soon)
Video performance:
4K Ultra HD video calling (up to 3840 x 2160 pixels @ 30 fps with customer-supplied USB 3.0 cable)
1080p Full HD video calling (up to 1920 x 1080 pixels @ 30 fps)
720p HD video calling (up to 1280 x 720 pixels @ 30 fps)
MICROPHONE
Integrated microphone with 3 beamforming elements

Pickup Range:


MeetUp: 4 meters
With optional

 

 5 meters

Sensitivity: -27dB

Microphone frequency response: 90Hz - 16kHz for full voice reproduction and
high intelligibility without noise
Beamforming performance: Factory-paired, very low distortion broadside
beamforming algorithm steers the microphones directly at the talker for the
best voice pickup and noise reduction

AEC (Acoustic echo cancellation)

VAD (Voice activity detector)

Microphone background noise suppression

Microphone date rate: 32 kHz sampling rate

Recommended # of participants: 6

Recommended # of participants with expansion mic: 8

SPEAKER
Volume adjustable to 95 dB SPL at 1/2 meter peak

Speaker sensitivity 86.5+/-3dB SPL at 1/2 meter

Distortion: 200 Hz -300Hz < 3%, 3000 Hz -10KHz < 1%

Patent-pending anti-vibration enclosure improves voice clarity while limiting
sound transmission to adjacent spaces
What's in the Box?
MeetUp ConferenceCam
Remote control
USB cable: 5 m
Power supply
Wall mount and hardware
User documentation