Razer Naga X Ergonomic MMO Gaming Mouse
Rs.18,500.00
Regular price
Rs.19,000.00
MADE TO RAID
Whether you're a tank, healer or DPS, always be ready to raid with the Razer Naga X—an ergonomic MMO gaming mouse with 16 programmable buttons. Made lighter and armed with other best-in-slot features, it's time you got geared up to top the logs.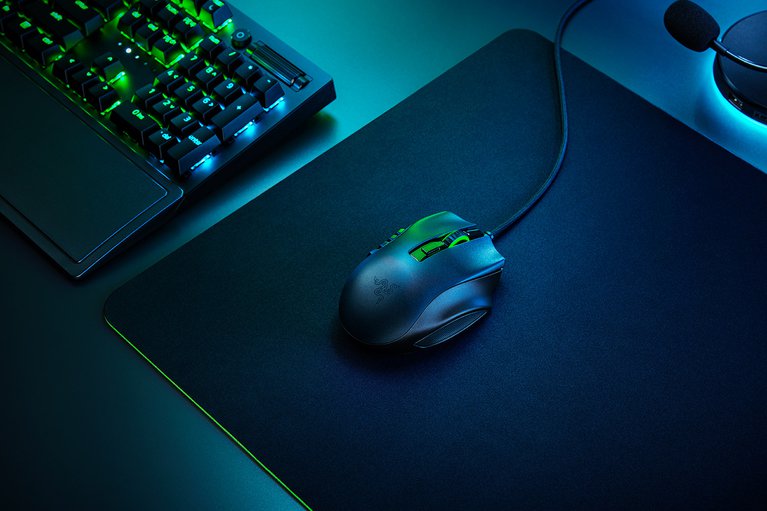 16 PROGRAMMABLE BUTTONS
Have a greater arsenal of commands at your fingertips by mapping out essential hotkeys or macros via Razer Synapse 3, and utilize its advanced feature—Razer™ HyperShift—to double your inputs with a secondary button profile that can be toggled at the press of a key.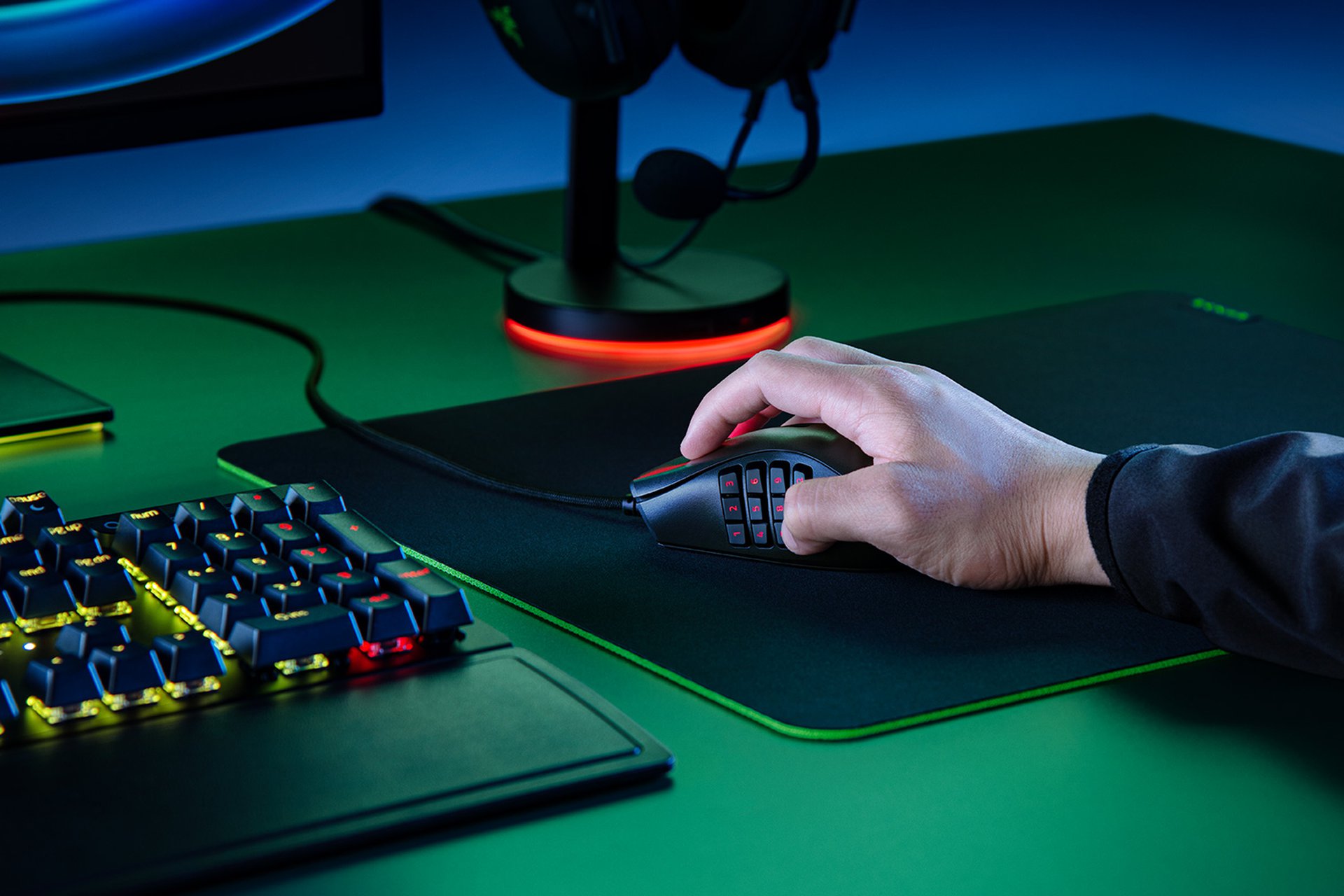 SPECCED FOR EVERY MMO
Outperform your party and master your rotations with these recommended button configurations.
1) Left mouse click
2) Right mouse click
3) Autorun
4) Zoom in
5) Zoom out
6) DPI increase
1) Action button 1
2) Action button 2
3) Action button 3
4) Action button 4
5) Action button 5
6) Action button 6
7) Action button 7
8) Action button 8
9) Action button 9
10) Assign Skull to target
11) Assign Cross to target
12) Assign Square to target
SPECIFICATIONS:

FORM FACTOR

CONNECTIVITY

BATTERY LIFE

RGB LIGHTING

SENSOR
MAX SENSITIVITY (DPI)
MAX SPEED (IPS)
MAX ACCELERATION (G)
PROGRAMMABLE BUTTONS
SWITCH TYPE
SWITCH LIFECYCLE
ON-BOARD MEMORY PROFILES
MOUSE FEET
CABLE
TILT SCROLL WHEEL
SIZES

Length: 119 mm / 4.69 in
Width: 74 mm / 2.93 in
Height: 43 mm / 1.69 in

WEIGHT

85 g / 3 oz (Excluding cable)

DOCK COMPATIBILITY
WHAT'S IN TH EBOX?

Razer Naga X Ergonomic MMO Gaming Mouse with 16 buttons
Product Information Guide