XP-PEN Deco Fun L Pen Tablet 10 x 6.27 inches
Rs.16,500.00
Regular price
Rs.16,700.00
Overview
10 x 6.27-inch working area; Support Tilt function;
Apple Green is selected by default, please choose your favorite color according to your needs. Four colors to choose from
compatible with Windows, Mac, Chromebook, and Android OS devices
Study ● Work ● Game ● Draw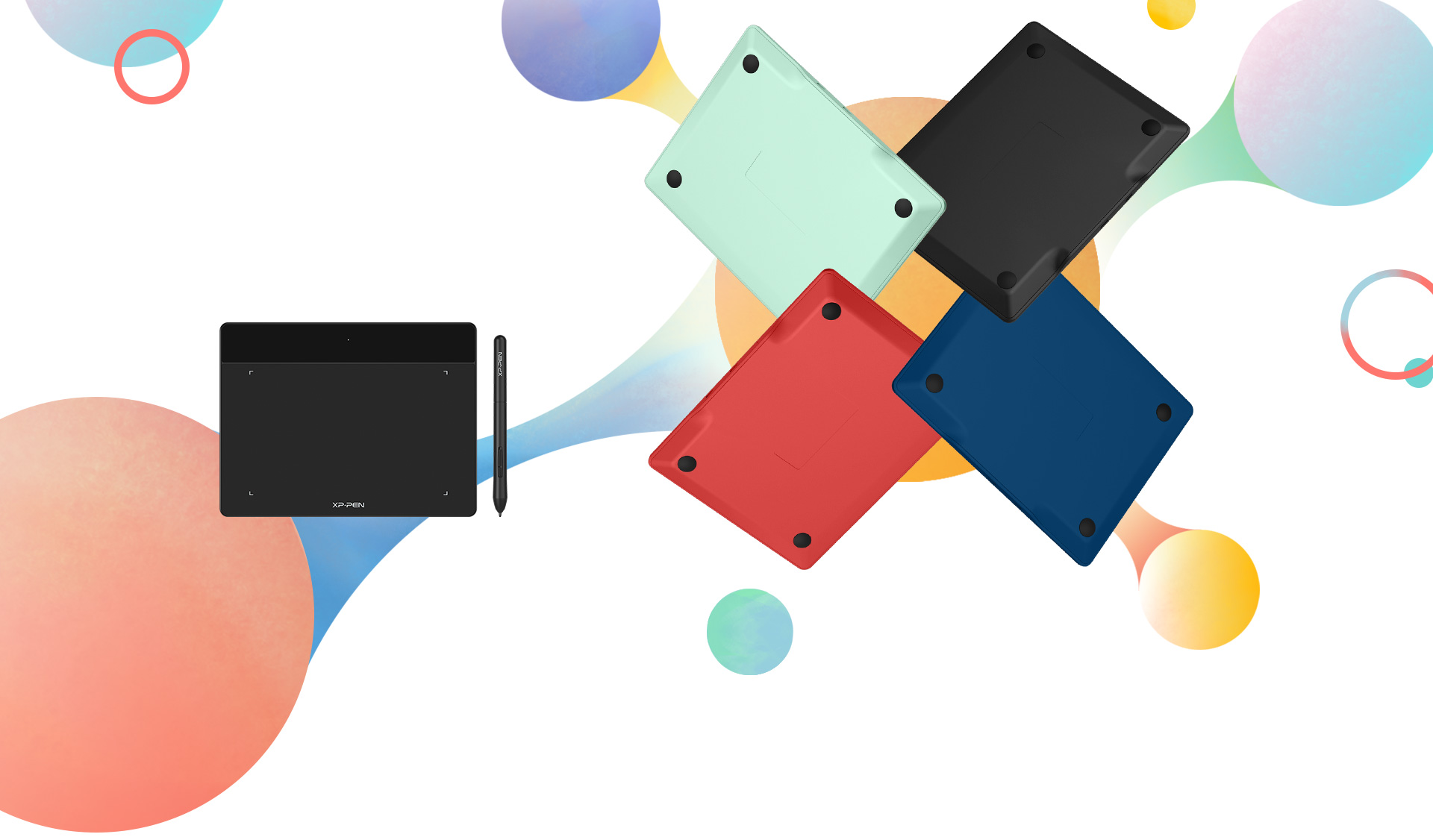 Using Deco Fun for remote learning allows both students and teachers to share their thoughts and ideas in real-time. With infinite brushes, colors, and patterns options, you will be able to create and share tutorials, animated stories, and presentations effortlessly. This enables you to collaborate and interact enjoyably during remote learning!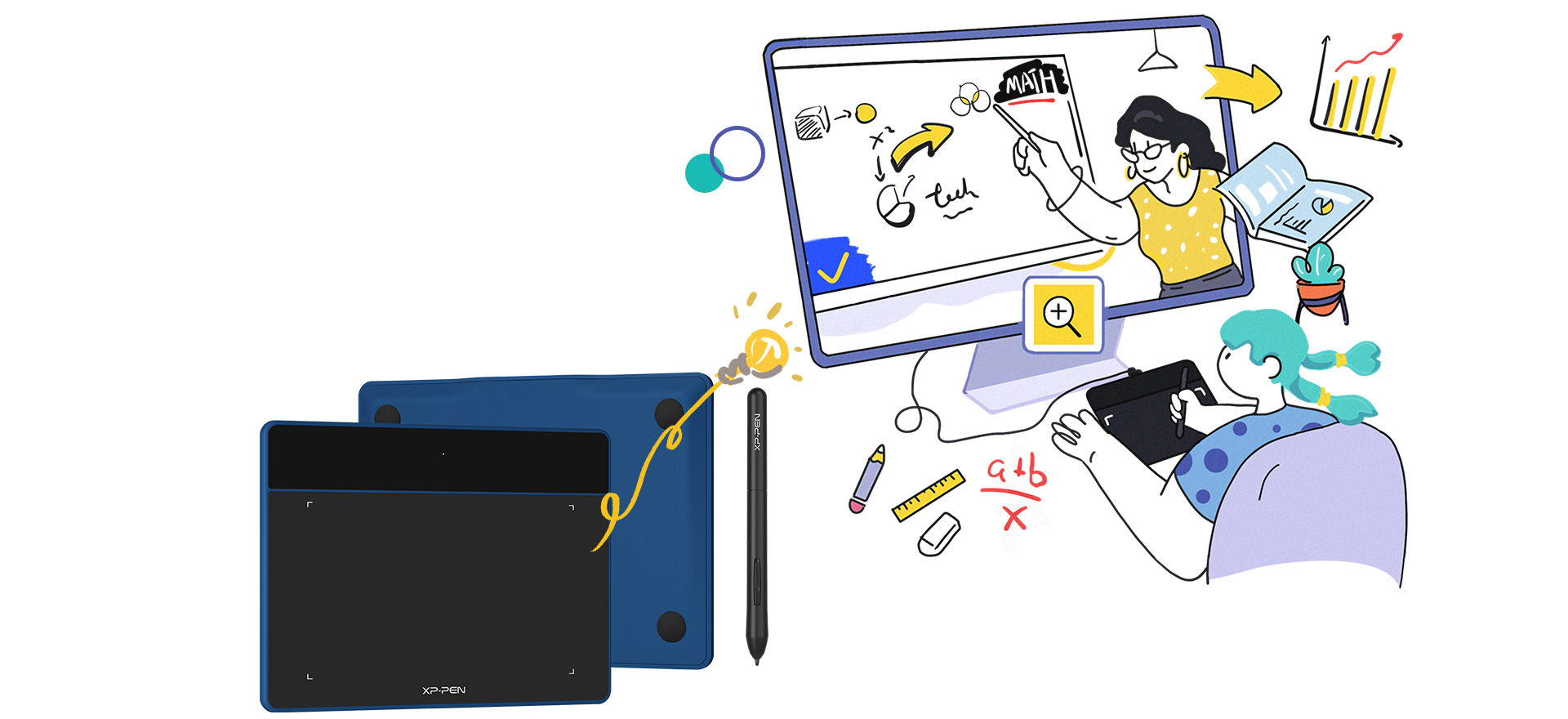 In remote meeting, Deco Fun enables you to express important points more effectively. You can write or sketch on the shared content using graphs, lines, and comments. It is an effective way to deliver ideas to your colleagues, supervisors and your clients. Additionally, you can use Deco Fun to quickly sign contracts and documents digitally. More quickly, more opportunities!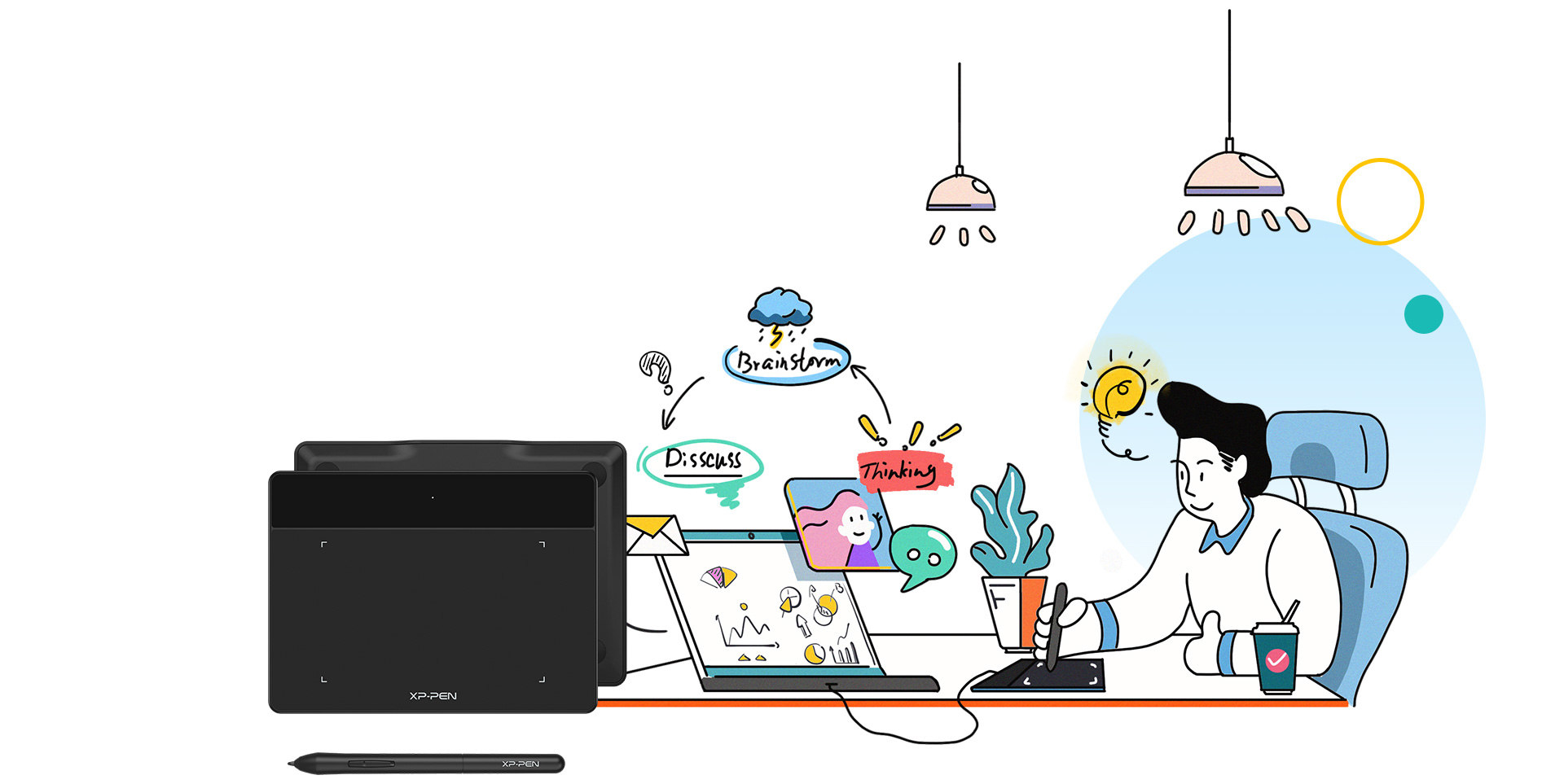 You can play OSU! with Deco Fun swiftly, precisely, and fluently. Deco Fun helps you to better follow the rhythm, improve the performance and hit the rankings. And why not try to explore more possibilities for playing games?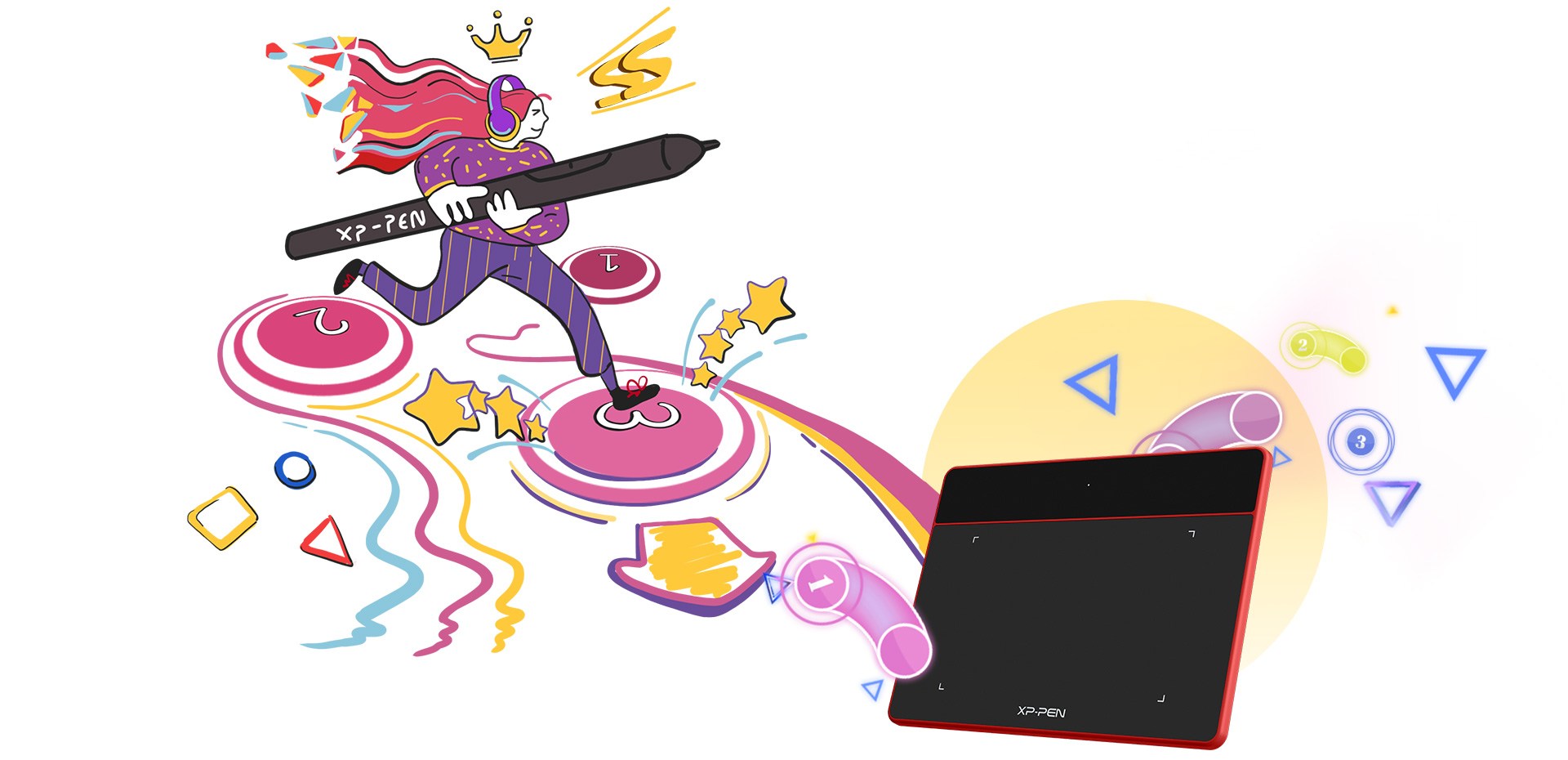 Deco Fun supports 8,192 levels pressure sensitivity and a 60° tilt function. Whether you are sketching, color painting, designing, or doing other creative work, it does a great job! You can even draw on smartphones and tablets with Android system. Let's get creative now!
*Deco Fun S&L support the 60° tilt function.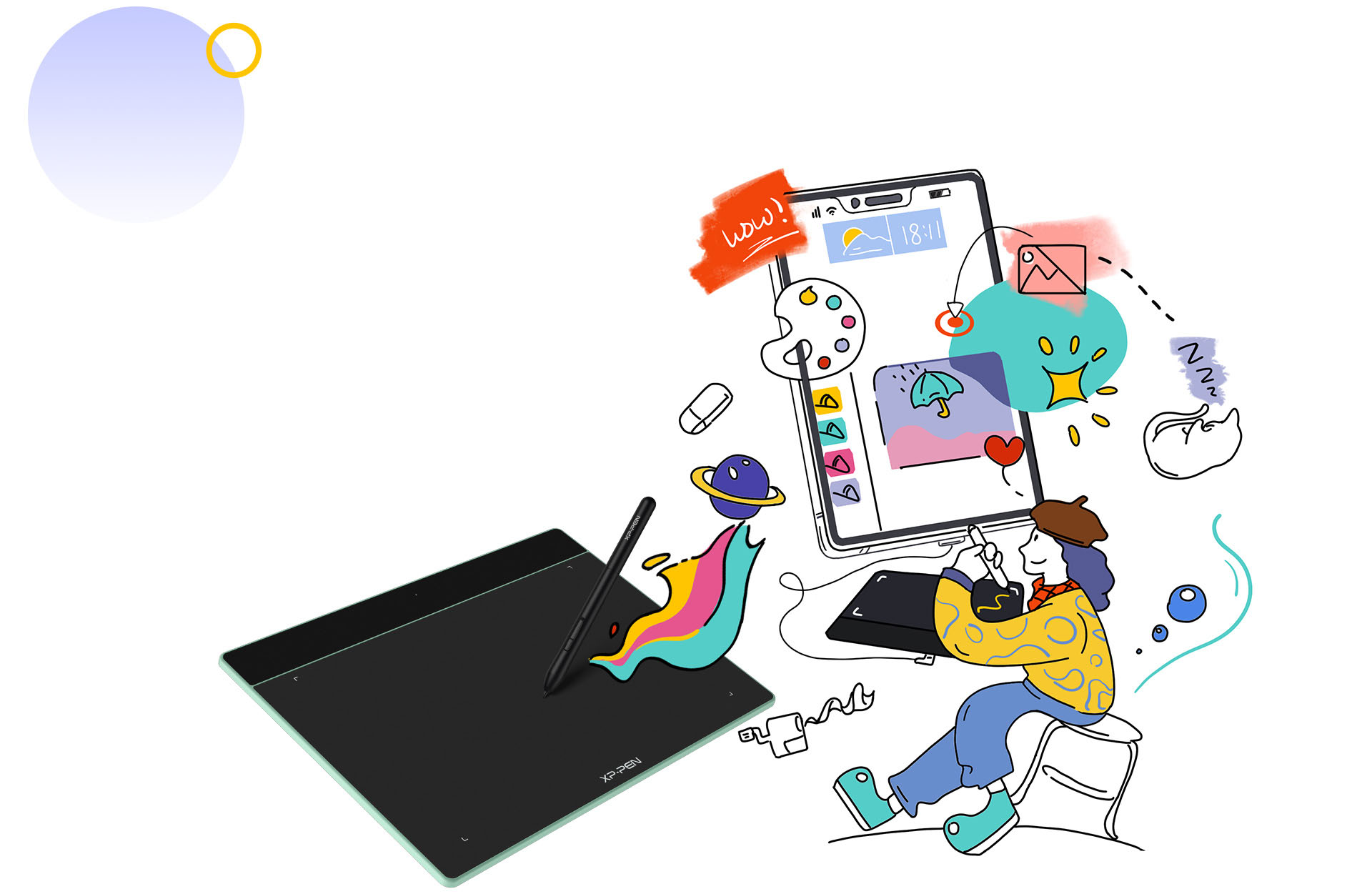 Deco Fun is compatible with Android, Chrome OS, Linux, Windows, and Mac OS. It supports most digital working, remote education, drawing, and animation software. Including Microsoft Office, Zoom, Skype, Adobe, Photoshop, SAI and more. Deco Fun can definitely meet your daily needs!
*For more information please see the specifications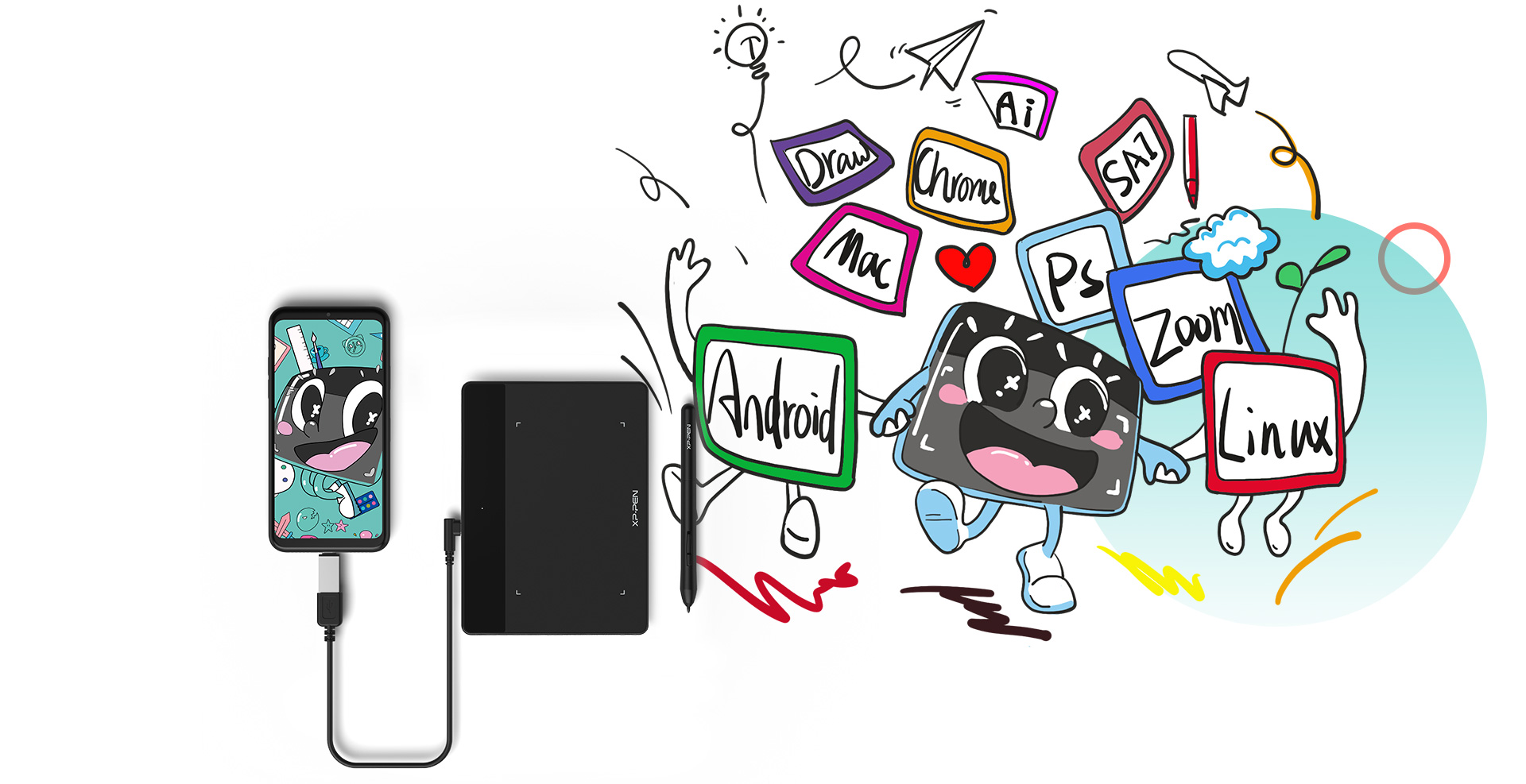 Deco Fun is designed for easy plug-and-play. Plug it in and you are ready to start your creative journey. For advanced settings such as pen pressure, download the driver and follow a simple 3-step installation.

Specifications:

Product Model:

Dimensions:

Active Area:

Color:

Pen Model:

Resolution:
Report Rate:
Reading Height:
Ports Included:
Power Input:
Compatibility:

Windows 7/8/10, Mac OS X 10.10 (or later), Android 6.0 (or later), Chrome OS 88 (or later), Linux

Pen Technology:

Battery-free electromagnetic resonance

Pressure Levels:

Tilt:

What's in the Box?

1 x Deco Fun Pen Tablet
1 x P01 Stylus
10 x Pen Nibs
1 x Pen-Clipper
1 x USB-C Cable
1 x Quick Guide
GENUINE PRODUCT GUARANTEED
We assure you that all our products are 100% Authentic, Original & Brand New .We do not sell Fakes, Replicas or Refurbished products in any circumstance. We believe in "Better not to sell other than Originals."
We can share picture of the product too for your satisfaction, feel free to contact us at 0307 1119197 or email us at info@alhamdtech.pk
 7 DAYS RETURN POLICY
In case the product delivered to you has some defect or issue then you can return it within 7 days and we will happily accept it but it should be
The parcel contains its original product packaging, manufacturer's containers, documentation, warranty cards, manuals, and all accessories that came in or attached to the product when ordered.
Undamaged, unused and in the condition in which it was received
Product should not be defaced or marked in any way, shape, or form.
If you would like any further clarification about our return policy please check our footer menu.
FAST SHIPPING
We have stock of our products & we will ship it within 24 hours in secure packing.
CUSTOMER SATISFACTION
We will try our level best to satisfy you with our services because we need you to buy again from us.